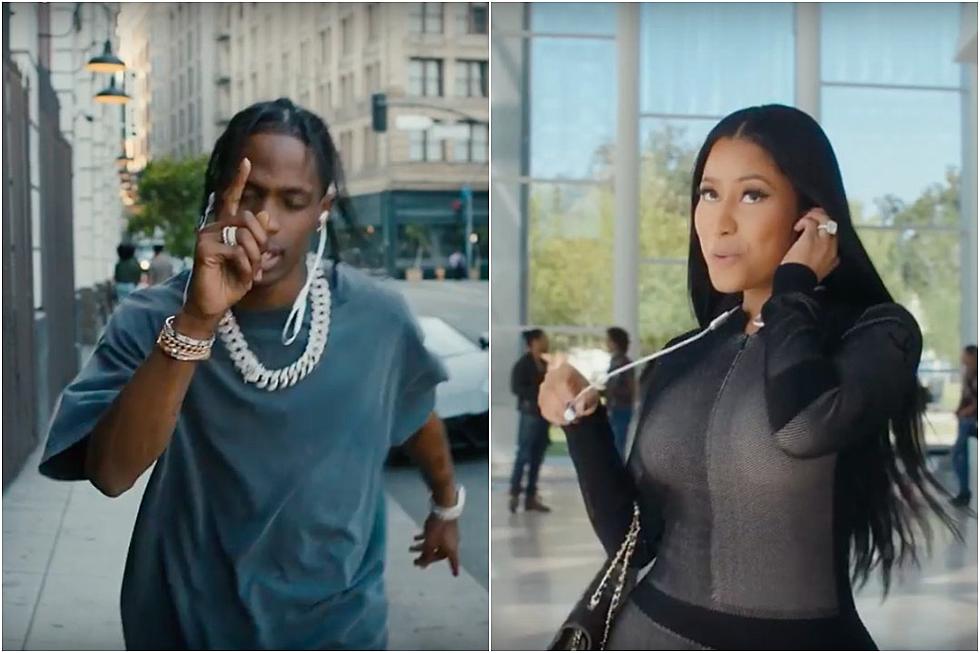 Travis Scott, Nicki Minaj, Young M.A and More Star in Beats By Dre Ad
Beats By Dre via YouTube
Travis Scott, Nicki Minaj and other big names star in a new Beats By Dre commercial titled "Got No Strings." The ad features the song "I've Got No Strings" from the Disney classic, Pinocchio.
Of course, the "No Strings" theme is referencing the new wireless Beats headphones, for sale right here. DJ Khaled, Pharrell, Amber Rose, Ben Simmons, Steve Buscemi, Young M.A, Michael Phelps, Karen Civil, PartyNextDoor and many others also make appearances throughout the nearly two-minute clip. You can watch the new Beats By Dre commercial above. The YouTube description states, "This is a celebration of life without strings. With Beats Wireless there's nothing to hold you down, make you fret, or make you frown." The commercial is fresh and timely. The director captures dope shots of Michael Phelps hanging out with his son, DJ Khaled watering his plants, Young M.A dancing through the streets of New York and much more.
In case you missed it, Travis Scott just added a verse to Rae Sremmurd's banger "Swang." The Houston native spits, "Big body hoggin up the lanes/Whip so big it's like a plane/Tattoos on my body and my face/You know we young niggas can't be tamed/You don't want no problems this a way/I got blue and red flags in my gang."
In other La Flame-related news, the 24-year-old artist recently hosted an episode of .wav radio on Beats 1 alongside Pusha T. The Virginia rapper said that his new album King Push is definitely on the way this year. Pusha also told Travis he thinks Birds in the Trap Sing McKnight is the best album of the year. Additionally, check out how T. Scott showed support for Kid Cudi when the Cleveland MC checked into rehab.
Here Are All the Hip-Hop Albums That Topped the Billboard 200 in 2016