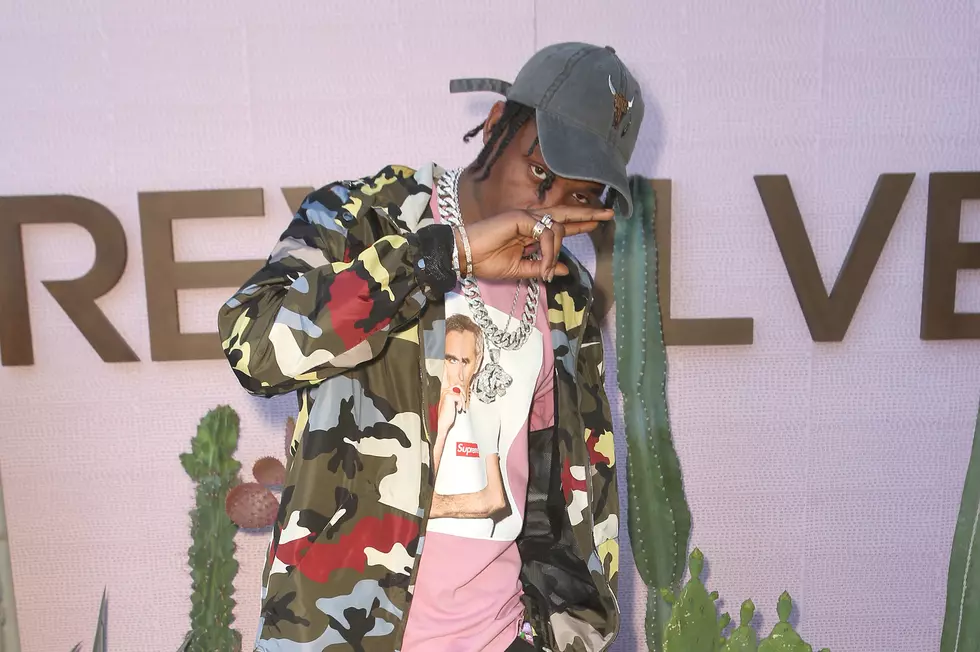 Travis Scott Falls Through Stage While Performing With Drake
Ari Perilstein, Getty Images
Travis Scott had a rough time today (Feb. 1) during a surprise performance with Drake. The "Pick Up the Phone" rapper was out in London for Drizzy's Boys Meets World tour, but took a big fall while trying to entertain the crowd. Scott was walking across the stage when he fell into a giant hole built into the structure. You can view Scott's unfortunate accident in the above video.
Thankfully, it seems the fall was not too serious and Scott came out unscathed. Hopefully the Texas rapper's mental health is not affected by it either, even though he admits to going through his fair share of breakdowns.
"I rage out, man, every day, 'cause I'm trying to achieve that goal," he recently told XXL. "Breaking down, man, that's a hard thing to do. It kinda got me to this point now, man, just like, staying focused and breaking through whatever I feel. It's been times where I'm pulling at my hair and just like… Sticking my fucking foot in that muthafucka. And if somebody tell me no? I just make a fucking way, man. That's just how it's been like…forever."
For more insight on Scott's mindset, make sure to check out XXL's cover story on the eccentric artist. The Epic Records signee touches on his highly anticipated AstroWorld album as well as the mental health struggles of his music idols Kanye West and Kid Cudi.
12 Rappers Who Have 10 or More Solo Albums in Their Catalog