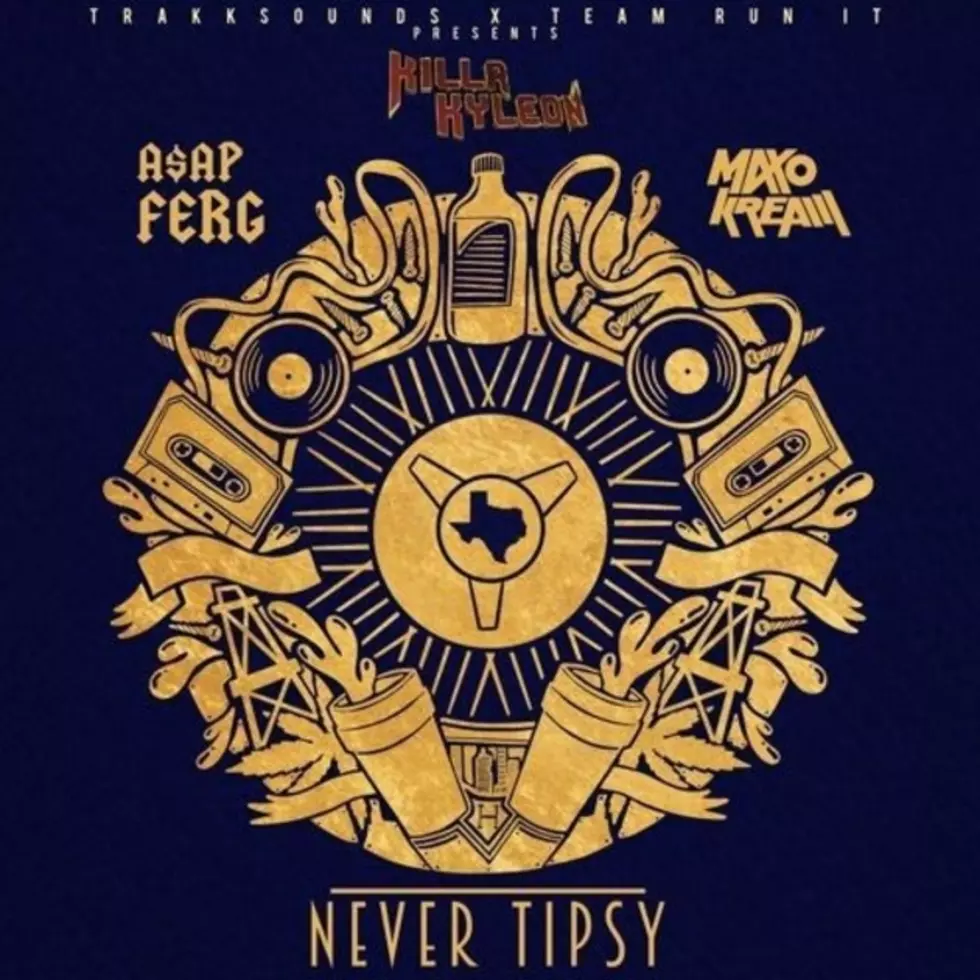 TrakkSounds Taps Killa Kyleon, ASAP Ferg and Maxo Kream for New Song "Never Tipsy"
Pairadime Music
"It was a no brainer to collaborate with Killa, Ferg and Maxo, who all keep it trill," TrakkSounds told XXL. "Everyone on this song has a different sound, but we were all inspired by legendary Houston artists Pimp C and DJ Screw. They put H-town hip-hop in the spotlight and while we pay mad respect to them, we've also made it our own."
TrakkSounds crafts a smooth beat for the three MCs, who each shine with their respective contributions. Ferg's verse and Maxo's hook are very entertaining, but Killa Kyleon's bars are the highlight of the record.
"All that water pouring out the cruiser/Double cup, sipping Freddy Krueger/Southside, I'm a Houston Cougar/Checking these haters when I maneuver," Kyleon raps.
TrakkSounds' new album is scheduled to drop tomorrow (April 25). Check out the tracklist and stream "Never Tipsy" below. You can pre-order The Other Side right now on iTunes.
TrakkSounds' The Other Side Tracklist
1. "Intro"
2. "Once Upon A Time" Feat. Starlito, Scarface and Kam Franklin
3. "Priorities" Feat. GT Garza, Roosh Williams and Doeman
4. "Feel Alive" Feat. T2 The Ghetto Hippie and Dizzy Wright
5. "Fireflies" Feat. Fat Dollies
6. "Issues" Feat. Constantine
7. "Active" Feat. Maxo Kream and Xavier Wulf
8. "Can't Explain It" Feat. Scotty ATL, Rizzoo Rizzoo and Oran Juice Jones II
9. "11:15″ Feat. Devin The Dude, Kirko Bangz and Neko
10. "No Doubt About It" Feat. Railey Rose
11. "Never Tipsy" Feat. Killa Kyleon, A$AP Ferg and Maxo Kream
12. "Known Fact" Feat. Scotty ATL
13. "B.M.W." Feat. Ye Ali
14. "Ringing" (TrakkSounds Remix) Feat. Kevin Gates and Killa Kyleon
15. "Tomorrow Never Comes" Feat. Kam Franklin, Heartbeatz and Neko
20 of Your Favorite Rappers Naming Their Favorite Rappers