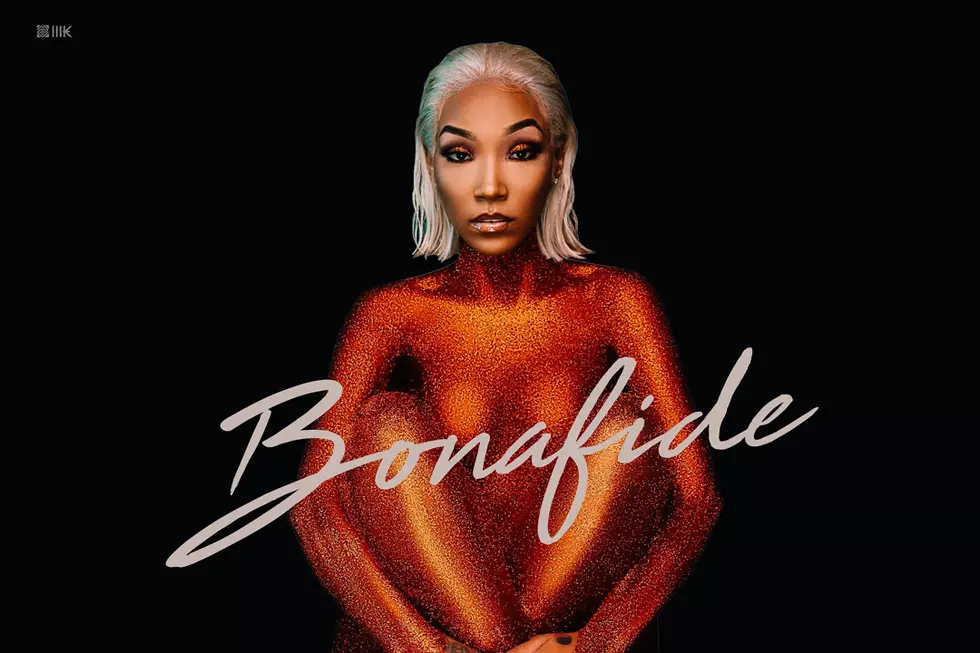 Tokyo Jetz 'Bonafide' Album: Listen to 11 New Songs Featuring T.I., Kash Doll and More
Grand Hustle / EMPIRE
Hustle Gang's Tokyo Jetz got something to say. On Friday (Sept. 28), the Jacksonville, Fla. native released her latest offering on Tip's imprint, delivering her Bonafide album.
Coming in at 11 tracks, Jetz taps T.I., Kash Doll, Trey Songz, Trina and more on the collection which also contains the previously-released "The One" single.
The Sunshine State rapper has been building a considerable buzz in the last year or so and released the Viral project in 2017. Now, it's her time to shine. "I wanna give people substance," she told XXL in April. "I wanna be remembered for giving a message, not just making a club turn up. I want people to say that I stand for something, that I helped or encouraged. I wanna change something, I don't wanna just make a hot record."
In promotion of the new project, Jetz will be heading out on the road with Kevin Gates for his Luca Brasi 3 Tour. Starting Oct. 2 in Austin, Texas, the 25-city jaunt will touch down in Houston, Atlanta, Detroit, Nashville, Tenn., Kansas City, Mo., Louisville, Ky., and more before closing out in Wichita, Kan. on Nov. 3.
Listen to Tokyo Jetz's new Bonafide album below.
Tokyo Jetz's Bonafide Album Tracklist
1. "Freestyle"
2. "Ballin"
3. "A Minute"
4. "1000" featuring T.I. and Trey Songz
5. "No Problem"
6. "The One"
7. "Mi Minyano"
8. "Mo Money" featuring LndonJae
9. "Baller Alert" featuring Kash Doll
10. "U Ain't S**t" featuring EarthTone Lyrix
11. "No Problem (Remix)" featuring Trina
See 94 Hip-Hop Artists Going Platinum in 2018