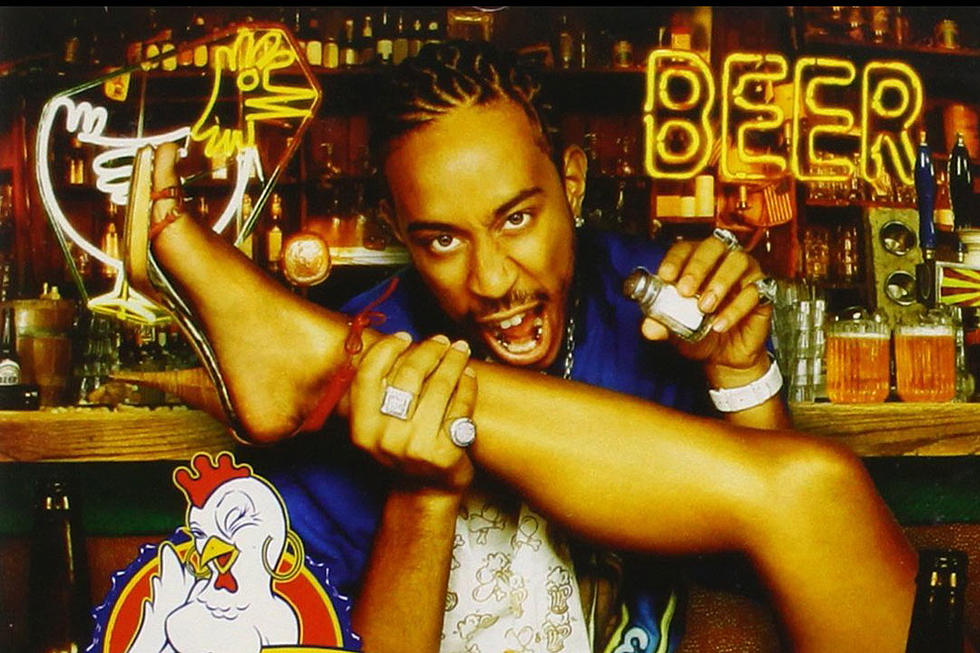 Ludacris Drops 'Chicken-N-Beer' Album: Today in Hip-Hop
Def Jam South
On this day, Oct. 7, in hip-hop history...
2003: When Chicken-N-Beer was released in the Fall of 2003, Ludacris had already made a name for himself as one of the biggest stars in rap music. Ludacris' brand of fast-paced, loudmouth lyricism was a hit with fans and he became a crossover star in the process, appearing in films and television. Upon the album's release, it debuted at No. 1 on the Billboard charts—a first for Luda—when it sold 429,000 copies in the album's first week before going on to a double platinum certification for over 2 million albums sold by the RIAA.
Chicken-N-Beer would be stylistically similar to earlier efforts from Luda, featuring Luda's trademark quick-witted fast rapping, humorous punchlines and sex-heavy metaphors. Kanye West-produced single "Stand Up" would be Luda's first song to land at number one on the Billboard charts, while his follow-up single, "Splash Waterfalls," would land in the Billboard Top 10, too.
The album would also contain an unexpected political bent from the normally sex-obsessed party rapper. Luda would become the target of politically conservative pundits for his profanity, violent content and perceived misogyny. After Fox News' Bill O'Reilly called for a public protest of Pepsi products due to Luda's endorsement deal with the soft drink brand, Luda was dropped from the brand and created one of the earliest rifts between the Fox News and hip-hop. Luda would call out O'Reilly on "Blow It Out" and on "Hoes In My Room" for his role in being dropped by the soft drink company.
15 years later, Ludacris' Chicken-N-Beer remains one of the Atlanta motormouth's most memorable and popular albums containing some of Luda's most popular songs and one of his highest commercially-charting records of his career.
20 of Your Favorite Rappers Naming Their Favorite Rappers