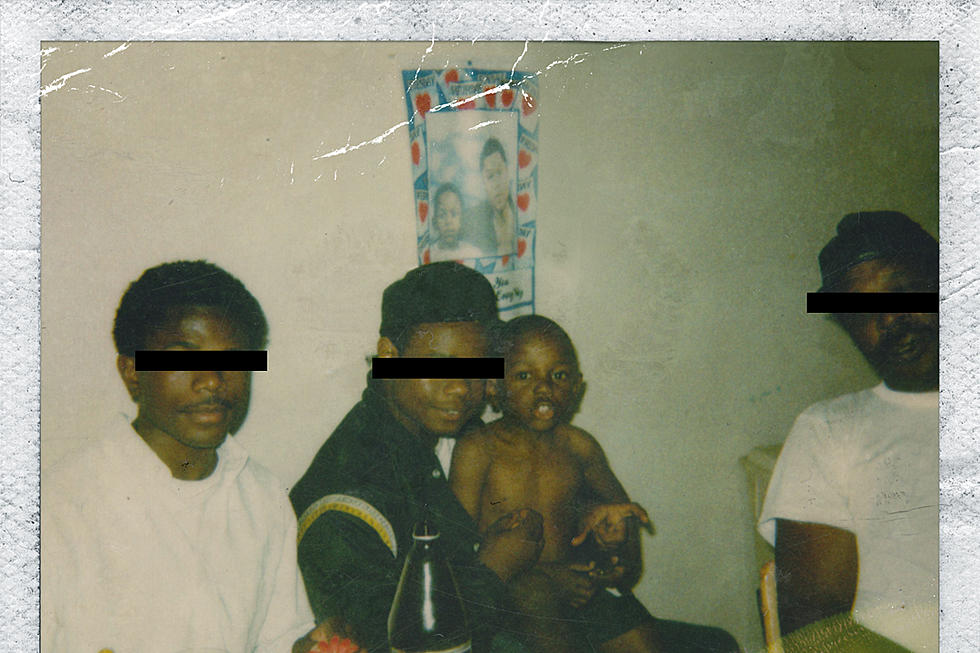 Kendrick Lamar Drops 'Good Kid, M.a.a.d City' Album: Today in Hip-Hop
Aftermath Entertainment / TDE / Interscope
On this day, Oct. 22, in hip-hop history...
2012: Following the success of his independently released album, Section.80 , Kendrick Lamar dropped his highly anticipated studio album debut, Good Kid, M.a.a.d City. The album, billed as a short film, transported the listener in to the world of Compton through teenage Kendrick's eyes. The songs and skits tell the story of a wild night in Compton with young Kendrick and his friends. He touches on themes like peer pressure, women, drugs, alcohol, gangs, violence, and religion. The album featured Drake, Pharrell, Black Hippy's Jay Rock, and Dr. Dre.
The album was commercially successful debuting at No. 2 on the Billboard 200 and selling over 242,000 copies in its first week. It was the highest first week sales for a hip-hop album from a male artist in 2012, as well as the best selling-debut from a male artist for that year. On Spotify it boasted 2.8 million streams its first week, having the second highest first week streams of that year. The album became certified platinum by June 2013.
Good Kid, M.a.a.d City included singles "Swimming Pools (Drank)," and "Poetic Justice" featuring Drake. Other singles included "The Recipe" featuring Dr. Dre and "Bitch, Don't Kill My Vibe" which was remixed with a verse from Jay-Z. The album won Album of the Year at the 2013 BET Hip Hop Awards and earned five Grammy nominations. Now, three years later, K. Dot's major label debut is considered a modern day classic among rap fans. -Ariana LaBarrie
10 Critically-Acclaimed Books Rappers Live By