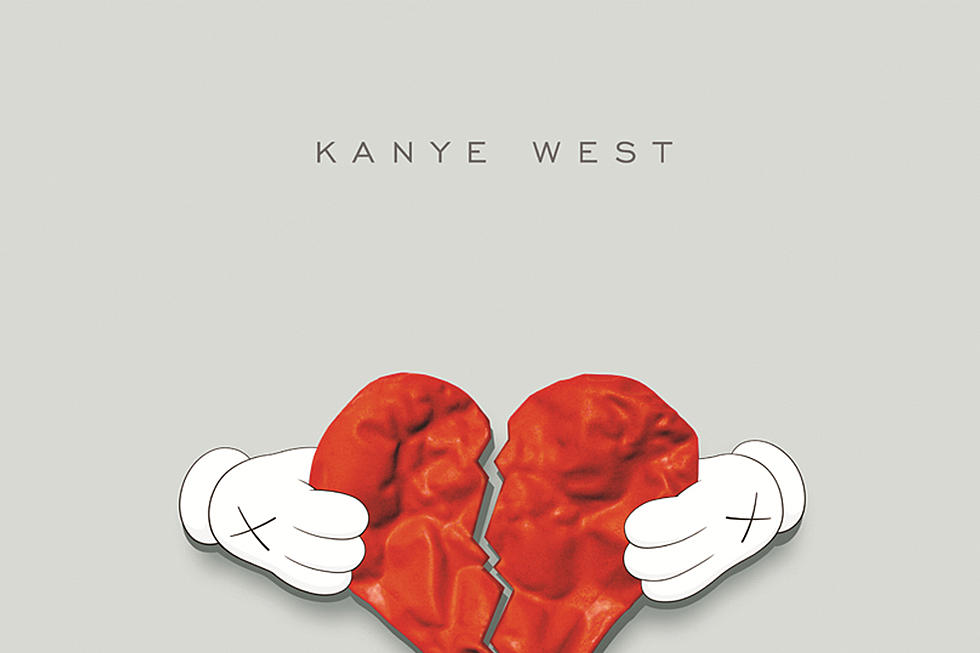 Kanye West Releases '808s & Heartbreak' Album: Today in Hip-Hop
Roc-A-Fella
On this day, November 24, in hip-hop history...
2008:  Kanye West was having a tumultuous time after the release of his 2007 album, Graduation.  His mother, Donda West, passed away in November 2007 and his engagement with long time girlfriend, Alexis Phifer, ended in 2008.  West fell into a state of loneliness and depression, which influenced how he approached his next album.
Departing from the sound of his previous work, West debuted the sound for the album 808s and Heartbreak at the 2008 MTV Video Music Awards with his performance of the album's first single, "Love Lockdown."  People were surprised by his use of auto-tune.  The public grew skeptical of the new album after he announced the album would entirely be auto-tuned.
Despite the skepticism, West moved forward with the production of the album. He believed rapping had limitations and wanted to sing most of the album.  He enlisted T-Pain's help on utilizing the auto-tune in that matter.  Over the three weeks it took to record the album, West created a sound with the auto-tune and various sounds from the Roland TR-808 drum machine.  He also touched on subjects that he had not touched on in previous work, such as heartbreak and personal loss.
Although the public had appeared apprehensive about the new direction that West was going in, his first single "Love Lockdown" debuted at number three on the Billboard Hot 100, the highest debut in West's career.  It became his fourth platinum single selling over 3 million copies.  The second single off the album, "Heartless," sold over 5.5 million copies.  808s and Heartbreak debuted at No. 1 on the Billboard 200, selling over 450,000 copies in its first week.
Even though the album performed commercially well and was critically acclaimed, it became West's first album to not be nominated for Album of the Year and Best Rap Album at the Grammy Awards.  Its only Grammy nomination was the Best Rap Performance by Duo or Group for "Amazing" with Young Jeezy.  In spite of the lack of Grammy nominations, the album and sound has been said to usher in a new class of rappers that show a more vulnerable sides through their music. -Ariana LaBarrie
See Photos of Kanye West's Different Looks Over the Years