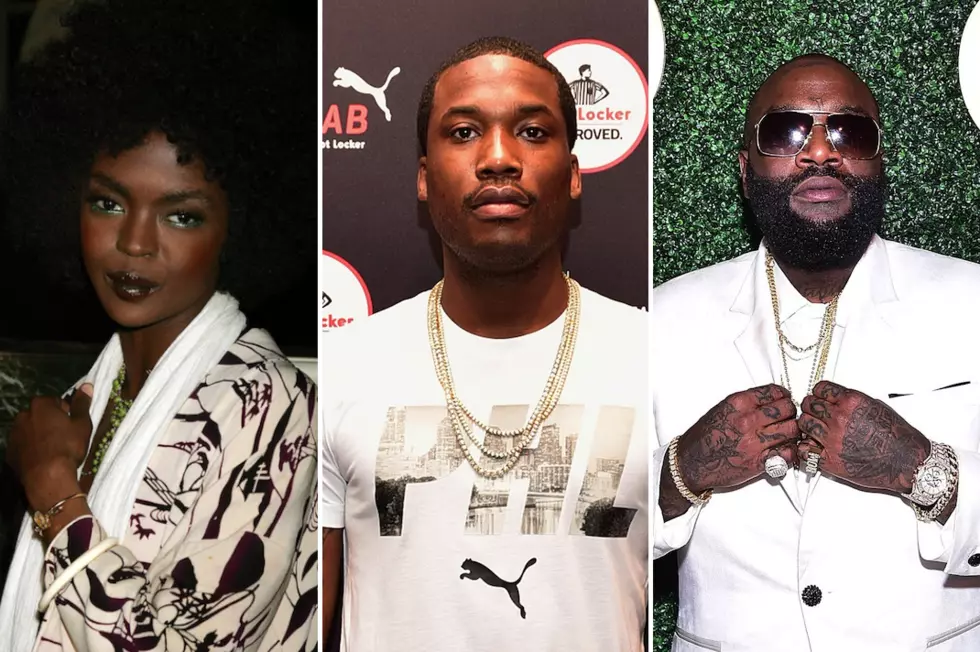 10 Times Rappers Were Placed On House Arrest
Lisa Lake, Paras Griffin, David Livingston, Getty Images (3)
Quite a few rappers have suffered the fate of public trials. Details about their cases dragged through the media and sensitive material regarding their charges plastered on headlines across the web. As hip-hop has sat quite a few times clutching on to hope for their favorite rapper's freedom, hearing that one was placed on house arrest isn't so bad.
Although in most cases home confinement marks the ending of a sentence, the more notorious cases place rappers on house arrest while pending hearings. In 2015, after being accused of pistol-whipping and kidnapping a gardener, Rick Ross was placed on house arrest leading up to his hearing. Facing charges of kidnapping, aggravated assault and aggravated battery,the rapper was granted bail but had to serve four months on house arrest from July- November of 2015. In July of 2016, Ross pleaded his innocence and is still awaiting trial.
Over the years, hip-hop has seen a number of their top dawgs sentenced to house arrest. From Rick Ross to Meek Mill to Lil Kim and T.I., check out XXL's gallery above.