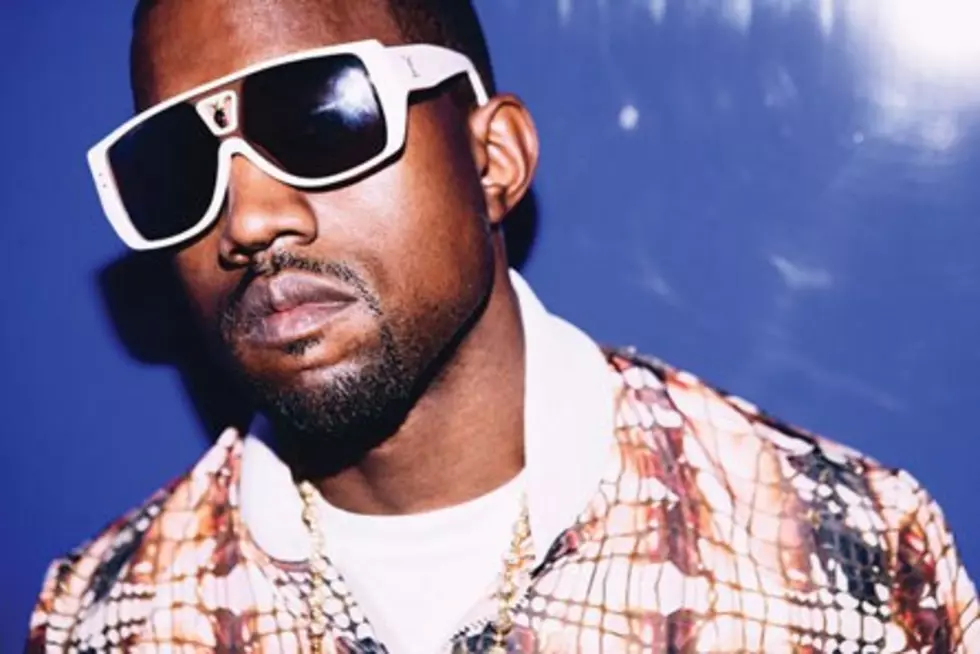 It's the July 1st so everyone (even the casual sports fan) is talking LeBron James and the NBA free agent frenzy. Where is Bron going? Where will Dwyane Wade end up? Is Chris Bosh going to leave Toronto? At this point you're probably thinking, "Where is he going with this? M#@thaF#ka this is a music site!" Well then let me get right to it. With all the talk being about free agency and building a franchise with the right players, I figured why not come up with a musical Dream Team of my own. Imagine every artist and executive in hip-hop/rap was free agent and you have the opportunity to build your own label from scratch through. What would you do? Who would you sign? Let's first identify the main pieces that you need to have a successful label, and then we'll get into my picks. — Rondell Conway
-President: The head honcho who runs the day to day, and oversees all the projects on the label. It's best if your president isn't an artist himself.
-Chief A&R: You need that person with an eye for talent; a person with the sensibilities to recognize the next star in music.
-Marquee Artist: This is your franchise player, the face of the label.
- The Young Upstart: This is the new artist that you must develop into a star. For this particular purpose, said artist can't have already put out a debut album. So no Drake here, sorry.
-Group: A formidable group is good for label diversity and having one on your roster will test your ability to manage multiple egos.
- In-House Producer: The go-to beatsmith that will craft your label's sound.
- Hip-hop Soul: Forget the Rappa Ternt Sanga, there is nothing that can beat a singer who can sang!
- The Veteran: A seasoned vet brings catalog and years of experience to your label. It's smart to sign a rap vet that has been in the game over 20 years. Bridge that gap.
Okay with the ground rules set, here are the picks for my label.
Currently the President of Urban Music at Jive Records, Pitts has had a hand in molding some of the biggest stars in hip-hop and R&B ; most notably, the Notorious B.I.G, Usher, and Chris Brown. Given my rule not to hire an artist who is still actively focused on their solo career as an exec, Pitts makes sense here. He's apt at building stars and keeps a low profile. So if an artist doesn't want to compete with an exec that's all up in their videos, this is the place to be.
Again, I'm in favor of hiring folks on the exec side who keep a low profile, but get the job done. Sha is that guy. All around professional who knows how to handle talent, a good ear for beats, and is a team player.
Marquee Artist: Kanye West
Of course my natural instinct is to want to ink Jay-Z, 50 Cent, or Eminem, but I have to go with Mr. West here. While 50 in particular fits my personal preference for some street shit, my business objective is to find a top flight artist with music that reaches a board base of listeners, and who can take carry my label into the next decade. While the Big Three certainly are supernovas in the music biz, they all have peaked as performers; I believe that 'Ye still has room to grow into the place where Jay, Fif and Em are now. Plus the added incentive of him being a self-contained artist helps. No need to waste time or money searching for big name producers to work with Yeezy.
The Young Upstart: Nicki Minaj
Gotta go with Nicki here for two reasons (not those two, but they help). Every label needs that young fresh talent to keep the younger audience in engaged. With Nicki you get that and you also tap into music's buying power, females. It's a proven fact women buy music, so Nicki with the right project will have the ladies coming out to support her throngs. Roger that!
As you can see from my first two picks the label is looking a little light in the street shit. So to balance things out and boost the street cred, we'll go with the fantastic foursome. Not only do Joe Budden, Joell Ortiz, Royce 5'9 and Crooked I bring lyricism to the table, they also cover several different regions. If nothing else these guys will keep things interesting.
In-House Producer: Boi-1Da
Keeping an in-house producer on deck is a proven formula for success. Cash Money had Manny Fresh, Death Row had Dr. Dre, and Bad Boy had the Hitmen. I'm digging pretty much everything Boi-1Da is doing right now, so I gotta peg him as my trackmaster of choice.
While I really want to choose my favorite crooner of all-time, R. Kelly or go with the better all round talent in Chris Brown, my lawyers are telling me its not worth it. So I'll settle for an artist that's got a little bit of what I like in both Kells and Brown. Pause!
Every championship team needs that veteran voice and who better than Face. I know you southern cats were itching to say something, but I got ya'll covered here.
So that's my fantasy label. What's yours?