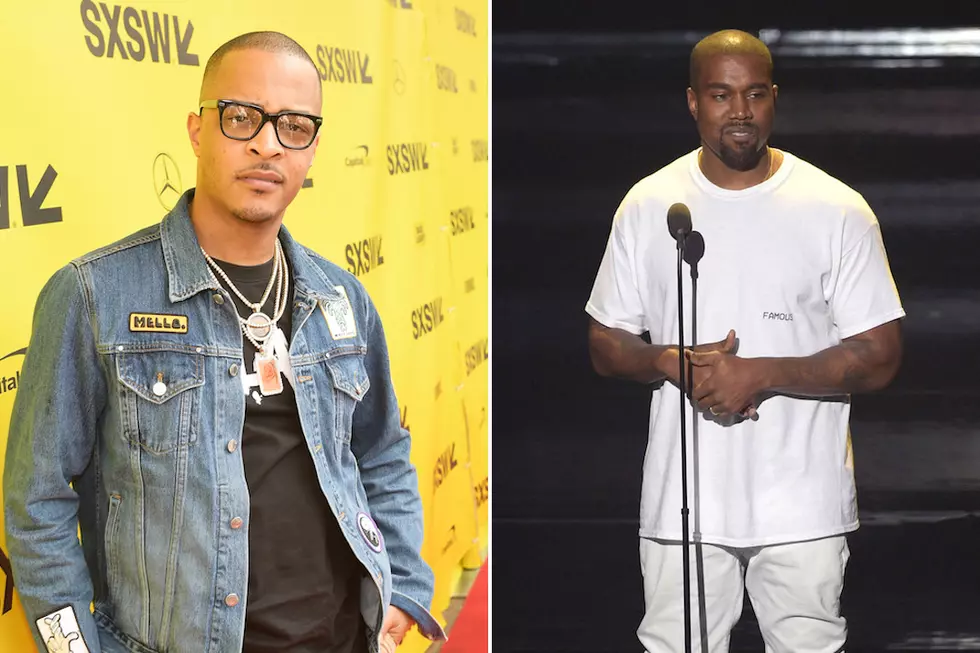 T.I. Refuses to Give Up on Kanye After Spending the Day Together
Matt Winkelmeyer/Jason Kempin, Getty Images (2)
The Atlanta rap veteran wrote a post about the meeting on his Instagram story, where he admitted that he is "optimistic" that something he said will get through to Yeezy. Tip even says that he refuses to give up on the Life of Pablo hitmaker because the "old `Ye" is too important.
"Yesterday spent the day wit Kanye," he says. "No doubt. Still optimistic something from our discussion gon stick...I refuse to just give up on him. The Old `Ye too important!!!"
It's not clear what exactly was discussed between Yeezy and Tip, and what approach was taken to address each other's viewpoints, but it looks like there is no love lost on T.I.'s side while he works to try and further educate `Ye.
In the past, T.I. has never been one to hold his tongue against his fellow hip-hop peers, but he also uses his platform heavily to speak on issues regarding the black community and police brutality. The spitter has also spoken out against Trump multiple times in the past, and has even joined protests that fight some of the policies he has put into place.
See T.I.'s Instagram story post about meeting with Kanye West below.
See Photos of Kanye West's Different Looks Over the Years