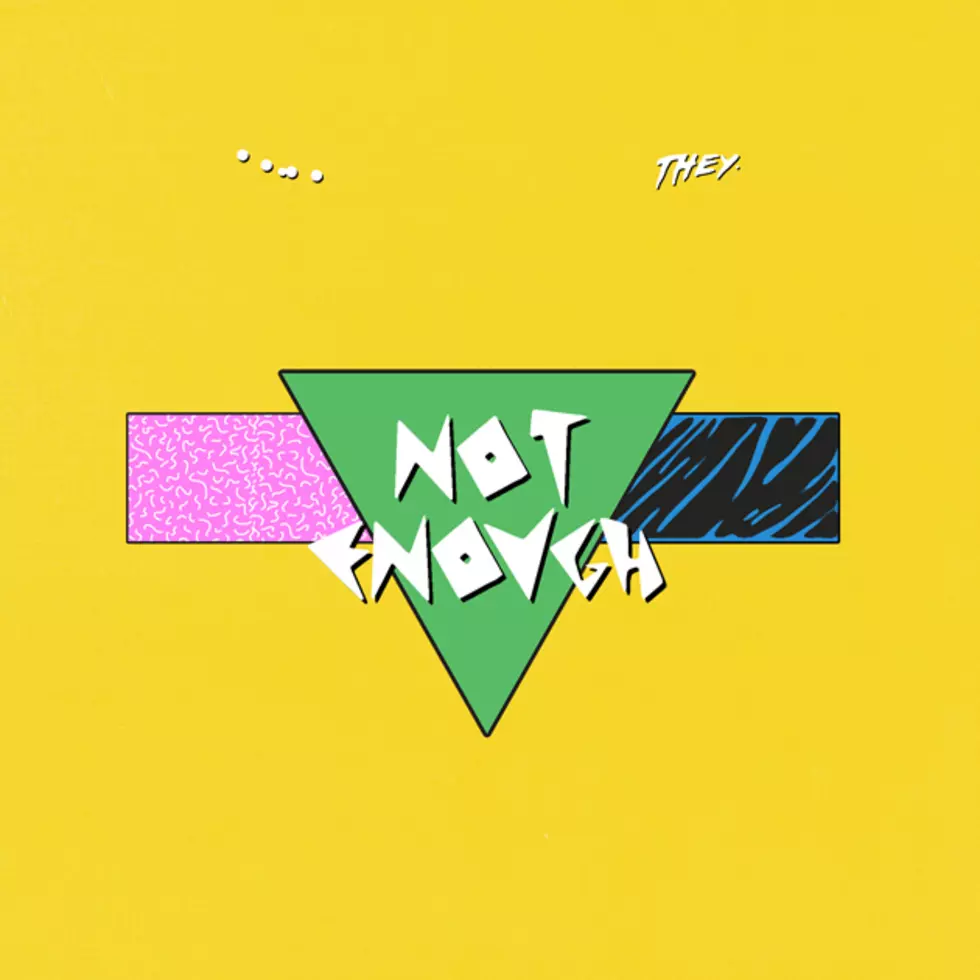 They. Link Up With Lido for New Song "Not Enough"
SoundCloud
Released today (June 9), the song is heavily pop and new jack swing-influenced and sounds something like a tribute to New Edition. And just like a boy band tune, Drew and Dante find themselves tackling dilemma of the heart. Even the cover art for the track is reminiscent of 1980s style.
"I find it difficult to try and say/Sometimes you make me feel some type of way/Sometimes I need a little time and space/I try but I still feel like I can't please you," sings Dante before the chorus.
"You know that one chick that think she so bad/That she don't listen, just run her mouth?/She keep on thinkin' you owe her something/You think you might have to cut her out," rhymes Drew in the second verse.
This new shift in sound may be different from what fans are used to hearing on the duo's last release, Nu Religion: Hyena, but the pair explain that it's actually an ode to the time when they first fell in love with music.
"We always considered new jack swing to be the blueprint of our sound, hard-hitting R&B with a touch of hip hop," the R&B duo say of the new loosie. "When we met Lido, we spent an hour just playing Guy, New Edition and Bobby Brown."
The guys just finished up their own headlining tour and are clearly back in a creative space, so keep an ear out for where they head from here musically. Check out "Not Enough" below and download it off iTunes now.
See Fans' Predictions for the Hip-Hop Songs That Will Rule Summer 2017