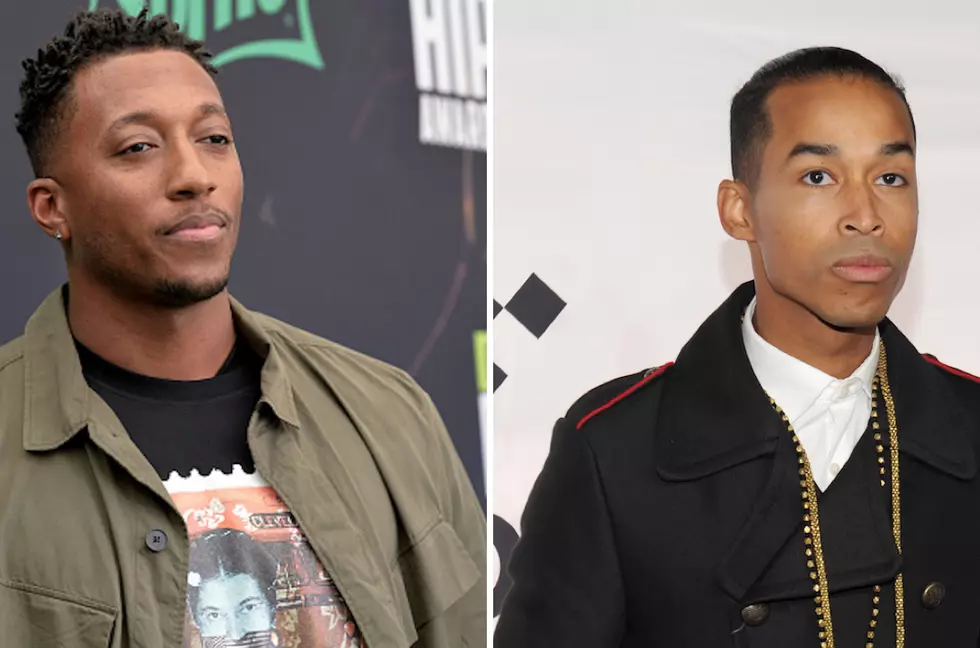 7 of the Most Religious Rappers on the Hip-Hop Scene Right Now
Brad Barket, Paras Griffin, Getty Images (2)
Today's hip-hop scene entails much more of a religious aspect than most realize. While some of the Christian rappers are gaining more notoriety in the genre, some of the MCs owning the charts are also infusing their music with praise and worship. It's an interesting time for rap fans overall but especially for those who are strong in their faith.
Lecrae, who many refer to as the present leader of Christian rap movement—further highlighted the desire for more religion driven music to be incorporated into the culture when his 2014 LP, Anomaly, scored the number one spot on The Billboard 200. Additionally—over the last few years, hip-hop has seen more and more rappers of faith who can't exactly be declared as Christian rappers—profess their faith on popular projects that have gone platinum and sat at the top of Billboard's charts for weeks.
Kanye West described his latest album The Life of Pablo as a "Gospel Album"—although many may have their own opinions—the project's title does refer to Paul the Apostle (or San Pablo in Spanish) and "Ultralight Beam" is undoubtably a gospel song. Not to mention the countless bible references and the inclusion of gospel legend Kirk Franklin on the album—Kanye was definitely making a point.
Chance the Rapper's recent widespread success can also partly be attributed to incorporating religion in his music. Coloring Book, which broke records for the Chi-town rapper and ushered him into a new phase in his career, has several gospel tracks—"Blessings," "Angels" and "How Great"—and also includes a feature from Kirk Franklin.
Recently, there's also been a host of rappers who are strong in their faith noticeably become more prominent on the rap scene— Sir The Baptist, Andy Mineo and Dee-1. While some are more faith driven than others, they all share a common interest in being spiritual in their music.
XXL compiled a list of guys who are buzzing right now and doing things a little different on the religion side. Check it out.