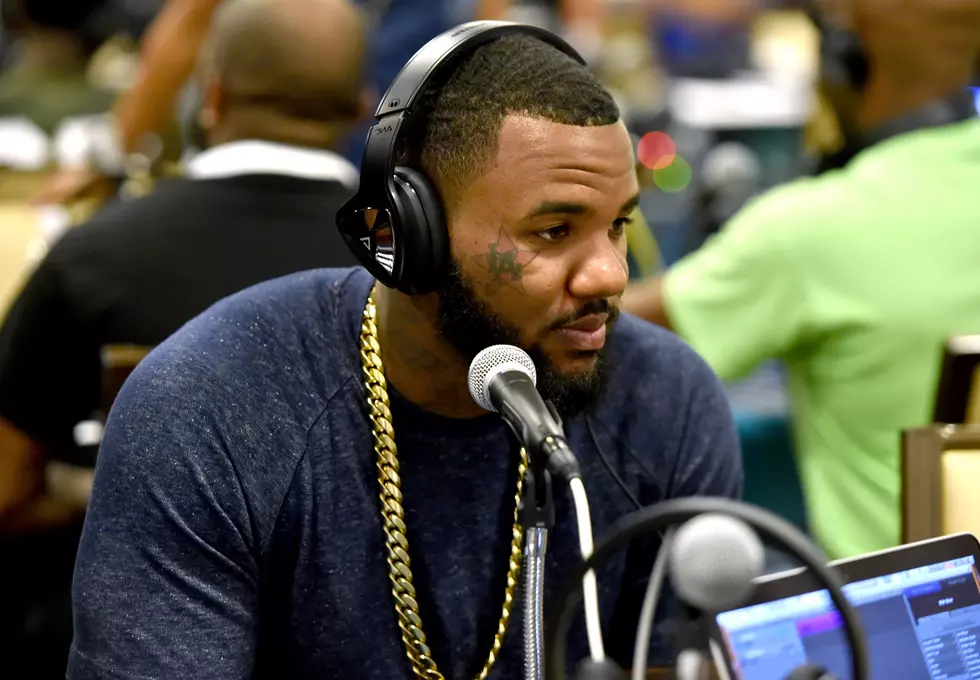 The Game Says Internet Beef Isn't Real
Alberto E. Rodriguez, Getty Images
In the decade since he dropped his debut album, 2005's The Documentary, The Game has moved from promising up-and-comer to one of the West coast's elder statesman. So it only makes sense that he's taken it upon himself to give guidance to the younger generation.
Yesterday (Jan. 18), the Compton rapper took to Instagram to lament the changes in how hip-hop beefs are carried out. He posted a black picture with white text that reads, "What's beef? Beef is when you shoot ya enemies in a tweet/Beef is when you back & forth memes for a week/Beef is when he IG you/You respond on IG too."
The words are a play on the hook from "What's Beef?", a song on the first disc of The Notorious B.I.G.'s sophomore album, Life After Death. In the caption below, he cites legendary back-and-forths, like those between KRS-One and MC Shan, Ice Cube and N.W.A., Nas and Jay Z and others, including his own spat with 50 Cent. "Never thought I'd see the day when rap beefs were won over iPhone apps & shit," he writes, after admitting that he himself finds it difficult to avoid getting sucked in.
The "Hate It Or Love It" star's most recent disagreement involved some physical confrontations, but it was at least documented online. He and the Miami rapper Stitches traded barbs after Game's manager knocked him out on video; despite that, the two have apparently formed a business relationship.
See New Music Releases for January 2016