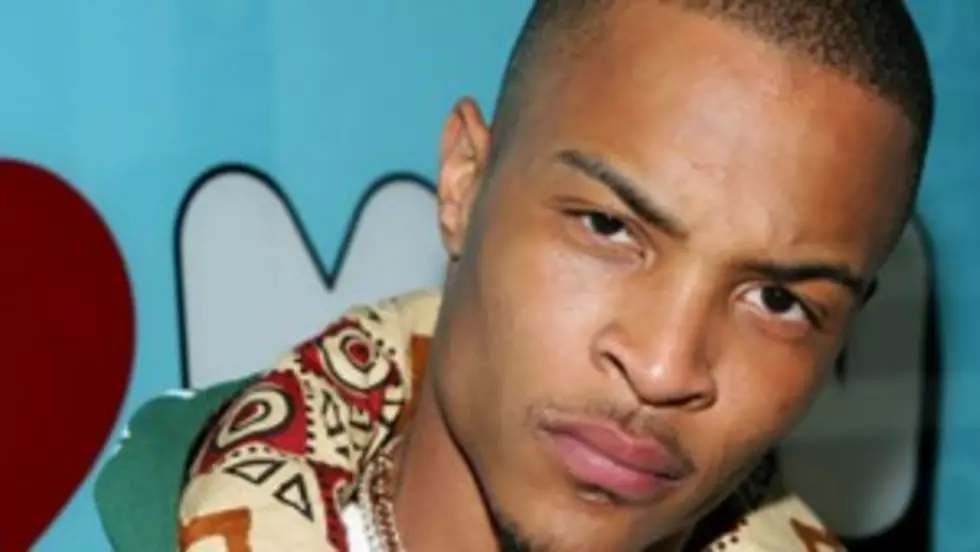 T.I. Wants to Shoot Video for Dr. Dre "Popped Off" Collaboration
T.I. has been sure to make his musical presence felt since returning home from jail late last year.
After appearing on remixes for records like 2 Chainz's "Spend It" and Future's "Magic," the Grand Hustle honcho released his single "I'm Flexin'" alongside Big K.R.I.T. Then, to cap the year, Tip dropped his Fuck The City Up mixtape, to serve as an appetizer for his Trouble Man album, due later this year. The mixtape spawned a handful of hit records, including "Pop Off" featuring Dr. Dre and "This Time of Night," alongside Nelly. T.I. recently told XXLMag.com that he hopes to shoot a video for the Dre collaboration and already has one in the stash for his joint with Nelly.
"You know what, I'm waiting on Dre to get back with me," T.I. told XXLMag.com of the potential of shooting a visual component to his collaboration with the hit-maker. "With all that headphone money coming in, and whatnot, I gotta find when he can find time [to shoot the video]. If he say he got all of 30 minutes to an hour, I'm there."
Though the visual component for Tip's song with the Aftermath beatsmith seems to be up in the air  for now, a video for the tape's most commercially successful song, "This Time of Night," featuring Nelly has already been shot, he confirmed; the track peaked at No. 68 Billboard R&B/Hip Hop Songs charts last week. The Atlantic Records rapper also rolled out the video for "Hot Wheels," featuring Young Dro and Travis Porter, earlier this week.
T.I. recently gave XXLMag.com some details about his upcoming Trouble Man single, "Love This Life," as well. "It's speaking to woman, but from a man's perspective," he said. "People who find themselves in a situation where the woman might say she wants to part ways with the man, but the man [is] like, 'Let's be sensible about this. You gonna leave all this? And go where?' That's what he is sayin', the gentleman is sayin'.
"I seen a close patna of mine going through it with his child's mom and I just saw how she was trying to carry him through all the unnecessary drama and stress she was taking him through and I thought to myself, 'C'mon on now, where else can you go and live like that," he continued. "Who else would have treated you like he treated you' and you gonna drag him like that, that's not right. So that kinda inspired me to do it."
Currently, Trouble Man has no official release date. —Adam Fleischer (@AdamXXL)