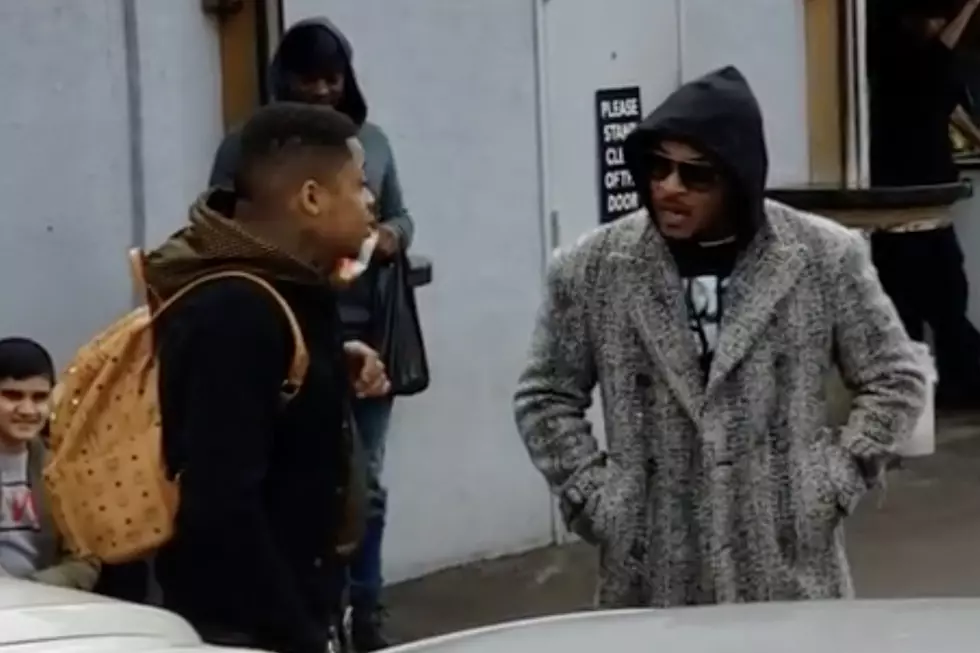 T.I. Confronts Man Wearing Gucci: Watch
iam_lyriq via Instagram
Although Gucci has announced plans to bring more diversity into their company, T.I. is still boycotting the fashion house. Case in point: The Atlanta native had to school a young man who was reportedly rocking Gucci gear. We can only assume that he didn't get Tip's memo.
In a video songwriter Lyriq posted to his Instagram account on March 14, T.I. can be seen scolding the young man for wearing some Gucci gear. "It's what's in you, not what's on you," Tip said to the man. "We make that shit fly."
"Look at me, I'm fly as a muthafucka and I ain't got that shit on," he continued. "I look better than you as a matter of fact."
The young man counters by telling T.I. that the rapper himself used to wear Gucci before the boycott, but Tip snapped back and said, "Yeah, they showed me their disrespect and guess what, I can't do it no more."
T.I. was among a bevy of rappers who boycotted Gucci for their wool balaclava sweater that closely resembles a person in blackface. "We ALL GOTTA Stop buying, wearing, and supporting this piece of shit company And ALL PIECE OF SHIT COMPANIES UNTIL THEY LEARN TO RESPECT OUR DOLLARS & VALUE OUR BUSINESS!!!! Our culture RUNS THIS SHIT!!!" Tip wrote (in part) in an IG post back in February.
Check out T.I. schooling the young man on why he shouldn't rock Gucci below.
See Photos of T.I.'s Different Looks Over the Years