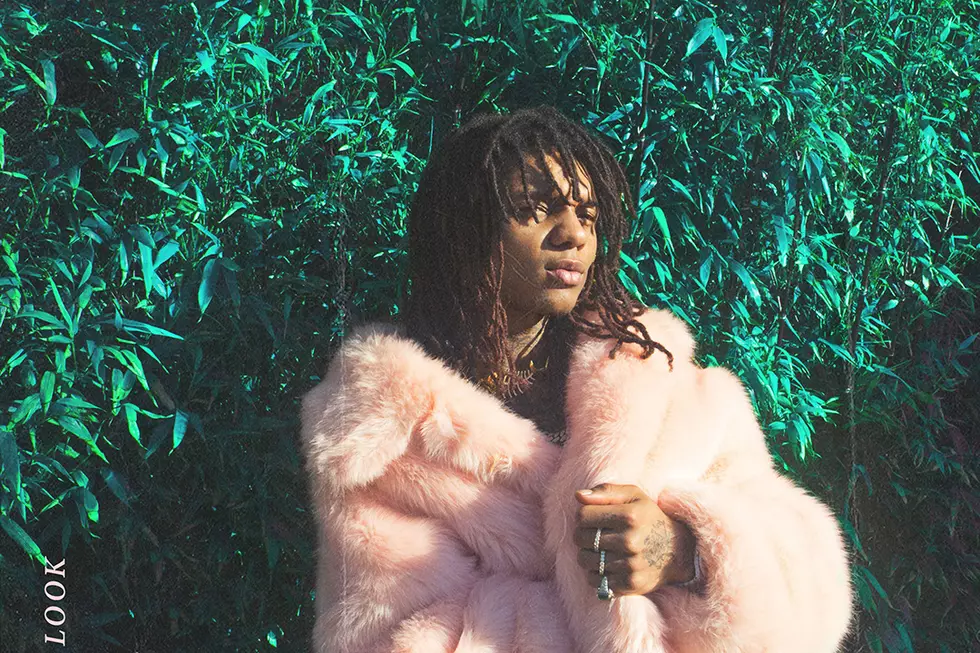 Swae Lee Gets Melodic on New Solo Single "Hurt to Look"
Eardruma Records / Interscope Records
Swae Lee's solo ambitions have never been a secret but despite appearing on songs with French Montana and Ty Dolla $ign without brother Slim Jxmmi, Swae has never released a solo song until last night (Feb. 28).
Along with the release of Rae Sremmurd's "Powerglide," Swae Lee dropped his first single, "Hurt to Look." Produced by E.Y, FWDSLXSH and Bizness Boi, the song is a dance-infused track full of tropical island vibes.
"I can feel the weight of what you say (ooh, ooh)/I had explanations for days (ooh, ooh)/Don't think you're the only one that's sane/It seems like we're not on the same page," Swae Lee sings during the song's first verse.
With it's catchy chorus reminiscent of "Unforgettable," Swae Lee's "Hurt to Look" is an early contender for a summer banger. "It shouldn't hurt to look your way (hey, ah-ah, ah)/It shouldn't hurt to look your way (your way, ah-ah, ah)/I shouldn't have to catch a case (ah-ah, ah yeah)/'Cause I'm the one that can't stand to feel any more pain (ah-ah, ooh)," he croons during the hook.
"SremmLife three is a Triple disk one side RaeSremmurd , one side Slim Jxmmi , and one side Swae Lee wanted to put a twist on this album," Swae tweeted.
Listen to Swae Lee's "Hurt to Look" below.
Check Out the 2018 Hip-Hop Music Festivals You Need to See