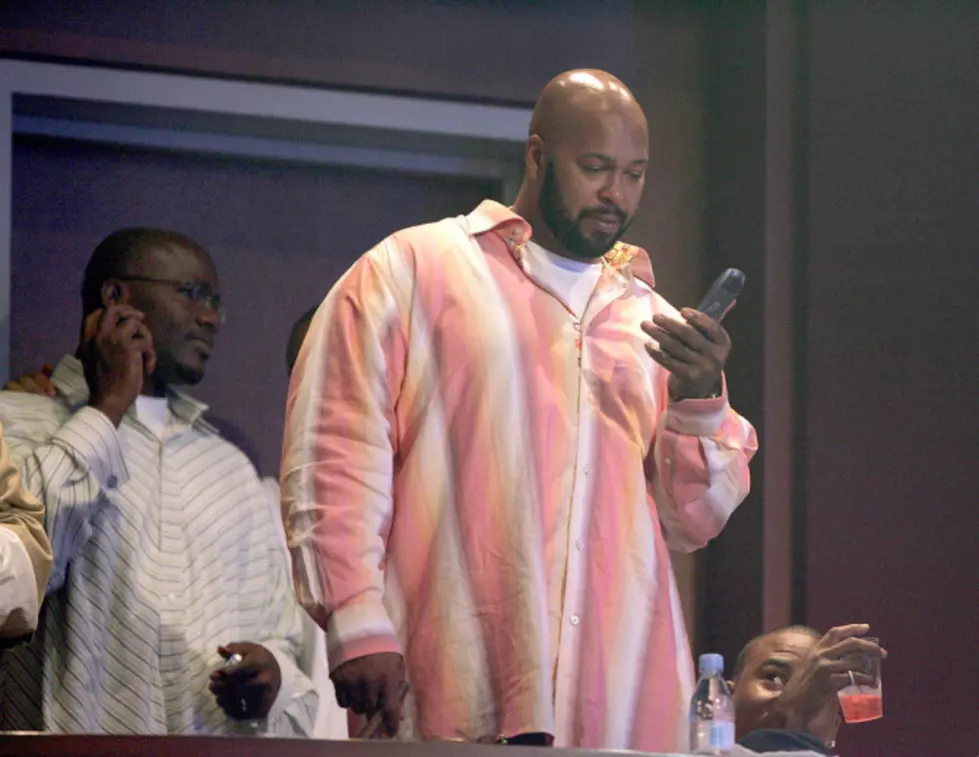 Suge Knight's Beef With Dr. Dre Led To Fatal Hit-And-Run
Getty Images
Suge Knight's longtime beef with Dr. Dre is reportedly what sparked the fatal hit-and-run that left Terry Carter dead. Suge went to the set where they were filming the commercial for Straight Outta Compton in order put an end to his beef with his rival. However, he got into a shoving match with Dre's security. Off duty cops saw the altercation and ordered them to separate. TMZ reports that a short time later Carter came to Suge and told him that Dre contacted him and wanted to meet so they can work out their difference. Believing it was a peaceful meeting, the former CEO of Death Row Records took him up on that offer. However, things went left and Suge was jumped before he even got out the car. The main suspected assailant that attacked Suge when he was in his truck is the other victim injured in the hit-and-run, actor Cle "Bone" Sloan.
Then the hit-and-run happened, which resulted in Suge running over Mr. Carter's head and killing him. A close family member of Terry Carter told TMZ that Carter was "a sacrificial lamb." The relative said Suge knew Terry was behind his truck but was out for blood, purposely reversing his truck to run over Bone thinking he was the only person behind him. Instead it was his friend Carter who was killed. The relative reiterated that it wasn't an accident but flat out murder. Suge turned himself in to authorities earlier this morning.
Knight's lawyer, James Blatt, told reporters it was an accident and Suge feared for his life. Blatt said that the murder charge could be dropped as early as next week. Suge Knight is being held in a downtown L.A. jail. His bail is set at $2 million dollars.