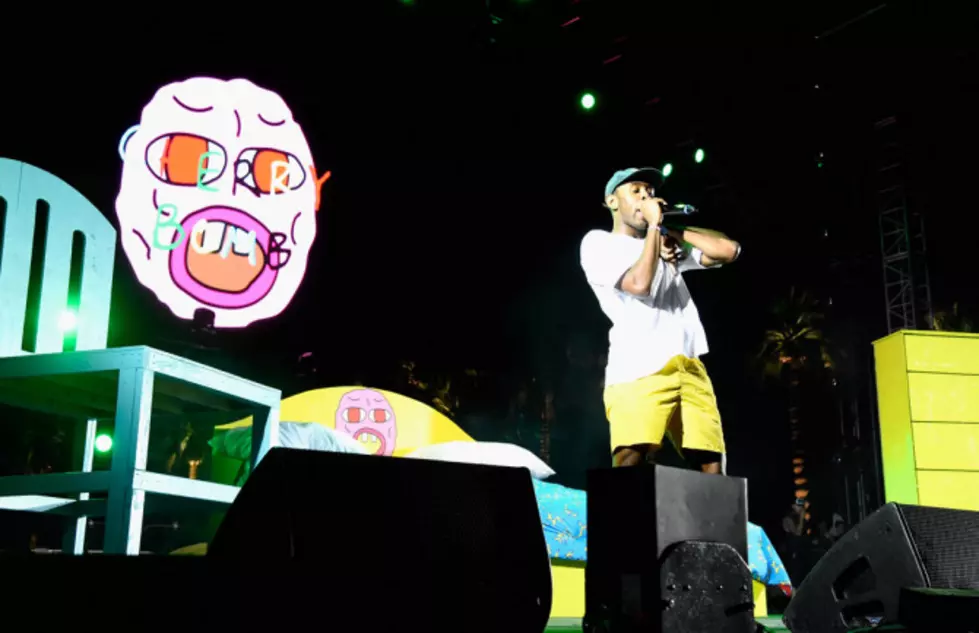 Stream Tyler, The Creator's 'Cherry Bomb' Album
Getty Image
Tyler, the Creator's fourth studio album, Cherry Bomb, is here.
The Odd Future leader made the LP available for pre-sale last week. Tyler also dropped two new tracks, "Deathcamp" and "Fucking Young/Perfect" and even directed the video for "FY," which he released. Today, fans get to stream the full-length project, that features appearances from Kanye West, Lil Wayne, ScHoolboy Q and Pharrell.
The 13-track album is a follow up to Tyler's 2013 Wolf. The LP comes right after the release of Earl Sweatshirt's I Don't Like Shit, I Don't Go Outside, as well as Domo Genesis' Under the Influence 2. The OFWGKTA head honcho has been putting in work so far this year. Tyler is making a boat load of cash off of socks from his own clothing label, has one of the best shows of Adult Swim , released a new app and started a magazine. Things are going quite will for him.
Wolf Haley is currently in Indio, Calif., where he just performed for Coachella 2015 (Apr. 11). His set included the two tracks from Cherry Bomb he debuted last week. Tyler, The Creator recently tweeted that he's releasing his own radio station next week on the Golf Wang Media app, says he's picked out 587 songs he'd love to share. Next up, the Cherry Bomb tour.
Check out the Coachella performance below.