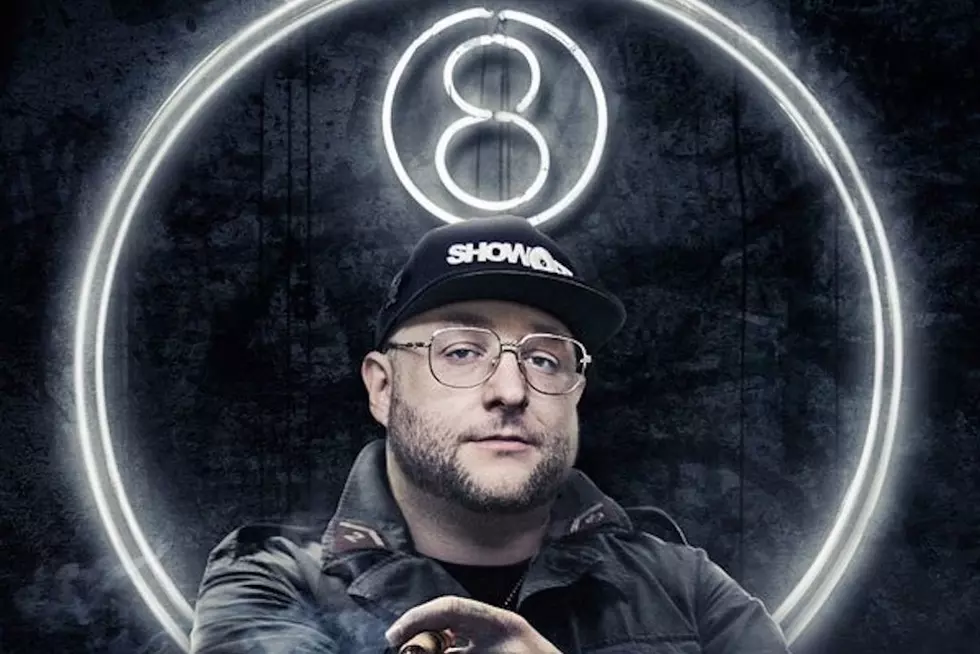 Listen to Statik Selektah's New '8' Album Featuring Wale and More
Duck Down Music
After teasing the album for some time now, Statik Selektah releases his 8 project, which features a star-studded tracklist. The album contains a total of 18 songs, which were all produced by the veteran producer.
There are a slew of major names that offer guest verses on 8, including Wale, Wiz Khalifa, Action Bronson, The Lox, Joyner Lucas, Curren$y, Run The Jewels, No Malice, Juelz Santana, Royce 5'9", PnB Rock, Cousin Stizz, and even the late Prodigy.
Back in July, Joey Bada$$ released three songs that were produced by Selektah, but none of which seemed to make the album's final version. However, the Brooklyn MC is featured on the G-Eazy and Enisa-assisted "Ain't a Damn Thing Change," which dropped earlier this month.
Take a listen to the new album from Statik Selektah below and check out the complete tracklist.
Statik Selektah's 8 Tracklist
1. "Harley's Blues (The World Could Save)" Feat. Harley Harl and Francesca
2. "Man of the Hour" Feat. 2 Chainz and Wiz Khalifa
3. "Put Jewels On It" Feat. Run the Jewels
4. "Watching Myself" Feat. Action Bronson
5. "Get Down" Feat. Wale and Phil Ade
6. "Ain't a Damn Thing Change" Feat. G-Eazy, Joey Bada$$ and Enisa
7. "But You Don't Hear Me Tho" Feat. The Lox and Mtume
8. "No. 8" Feat. Westside Gunn, Conway and Termanology
9. "What Can We Do, Pt. 1 & 2" Feat. Anoyd, Crimeapple, Avenue, Nick Grant, Millyz and Chris Rivers
10. "Don't Run" Feat. Joyner Lucas
11. "Go Gettas" Feat. Wais P, Sean Price and Tek
12. "Slept to Death" Feat. Curren$y and Cousin Stizz
13. "Everything (Show Me Love)" Feat. PNB Rock and Lil Fame
14. "Nobody Move" Feat. Raekwon and Royce Da 5'9"
15. "Shakem Up (Cypress Hill x House of Pain)" Feat. B-Real and Everlast
16. "Pull the Curtain Back" Feat. No Malice
17. "Disrespekt" Feat. Prodigy
18. "All Said & Done" (JFK's 8 Ball Outro) Feat. Plays and Juelz Santana
See New Music Releases for December 2017