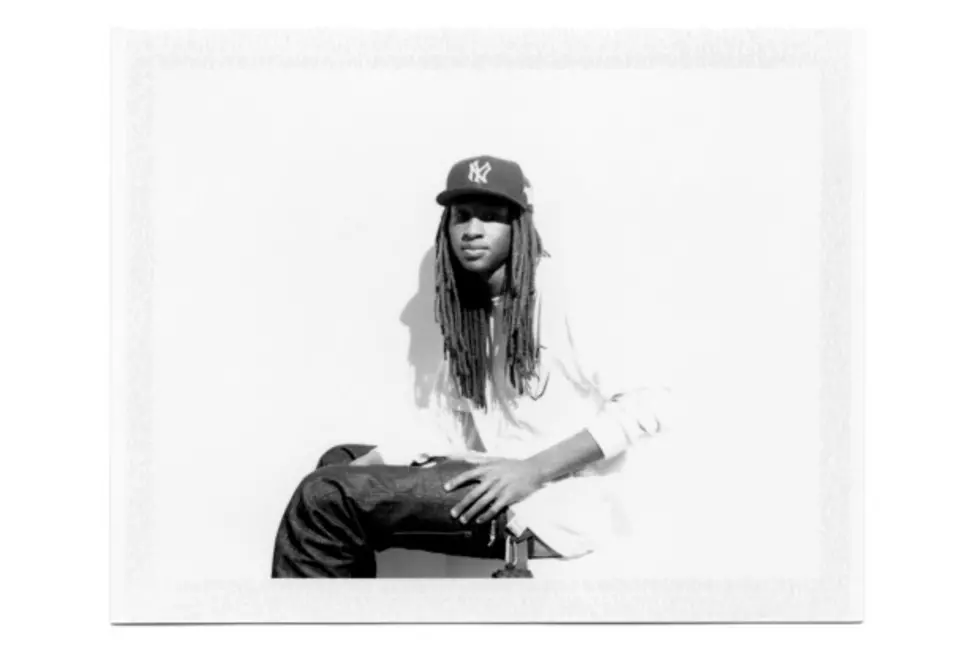 Started From the Bottom: Anwar "Carrots" Talks "Peas & Carrots" Movement and Keys to Success
Anwar "Carrots" Taj Washington always loved getting fresh. One day, the New Jersey-native came into his home and saw one of his father's friends making a T-shirt. It was on that day—watching the creative process behind the shirt— that the 22-year-old garnered an interest in clothing and lead to the creation of his own brand, Peas & Carrots, with friends Joshton Peas and Casey Veggies.
Today, that P&C movement of his is spreading like wildfire. Speaking with XXL's The Good Life, Anwar touches on his first job in the industry, the creative process behind the Peas & Carrots and the future goals of the brand. —Christian Mordi (@mordi_thecomeup)
XXL: Who is Anwar Carrots?
Anwar Carrots: A young man born in Trenton, New Jersey.  I lived in Orlando for many years also, Virgin Islands and then L.A.  I am just a regular kid, who at 16 years old saw some opportunities in streetwear.
Where did you get your start in the business?
I started working for Rogue Status in like 2007. A family member knew the manager of the branch at the time. Travis Barker and Rob Dyrdek are partners in the brand.
Where did the "Carrots" come from?
Peas & Carrots came in, like, 2007. It was, like, my junior or senior year in high school. This was in the midst of the BAPE era; we just started thinking of names of stuff that went together. We really focused on colors that went together. I was always a fan of Florida A&M because I saw so much of them living in Florida.
When did you know you wanted to make fashion a profession?
My dad knew this Russian dude who was making these T-shirts. I saw the creative process behind the work and I thought it was tight. I didn't think instantly that I was going to go into that world, because I was doing modeling for brands. I think in 2007 was when it started to come to life for real.
I heard "Peas and Carrots," was an acronym for cultivating your fanbase organically. Is the vision to touch as many as possible with your music or brand?
It has formed on its own. Really, I want to touch the world with this, its like Nico meets Martha Stewart.
How important was it for you guys to handle this movement your way and at your own pace?
Very important to us. We don't like to rush or force anything. We move at our own pace. Like the "Tortoise and the Hare," slow and steady will win the race.
Do you consider yourself a trendsetter?
I would say I am more of an influencer than a trendsetter. I have always felt like a trendsetter is someone that was in the forefront at all times, but I see myself going in that direction now as the brand grows.
Tell me some style concepts you're feeling right now?
Individuality. I like seeing an individual with their own style not given to them by someone. You can tell it when you see it, it can be weird yet fly.
Are fashion and functionality two important things to building this brand?
Honestly I haven't seen it yet, we are still a young brand growing. I know it's coming, I have been telling people I see something coming. We are still gauging the impact of things, and still experimenting.
How important is it to your movement to remain affordable to your fans, yet you still make a nice profit?
Very important. I want it to be exclusive, but yet it still be affordable enough for everyone to have it. If you want the line, you just have to be prepared.
You guys aren't just a "merch line," that people can buy online, but are expanding to stores as well. I see you are in Burn Rubber in Michigan for example.
Yeah, I feel like it's about to boom, but we are just focused on doing it the right way. We have some big collaborations on the way also; really excited about those.
How do you choose a spot right now to place your clothing.
Well, real recognize real. They hit us up once, and we were already scheduled to go out to Detroit on our tour. I sent some of my stuff to his shop. A little down the line we did a collaboration, and that led to our stuff being in their store. All the stores we are in right now are off of real relationships.
Tell us some dope brands you feel are on the rise?
I like to rep the young cats, like DPI, Dertbag. Even Tyler has a brand coming out that's going to be stupid. Like really hot. The Golf shit, which is separate from the Odd Future merch, is going to be tough. Freedminds clothing is tough as well.
You also manage Casey alongside Josh Peas. How important was it for people to visualize him as more than an emcee but an all-purpose spot, and by that I mean style icon, musician, etc.
Not trying to say, like, how Jay-Z is, but it is what it is. He has a vision and we all want to do a lot of shit so we are out here moving.
How do you gauge success?
By the work. There is only two options when you attempt something, you either fail or succeed. I am more worried about looking back and missing out on things by not trying.