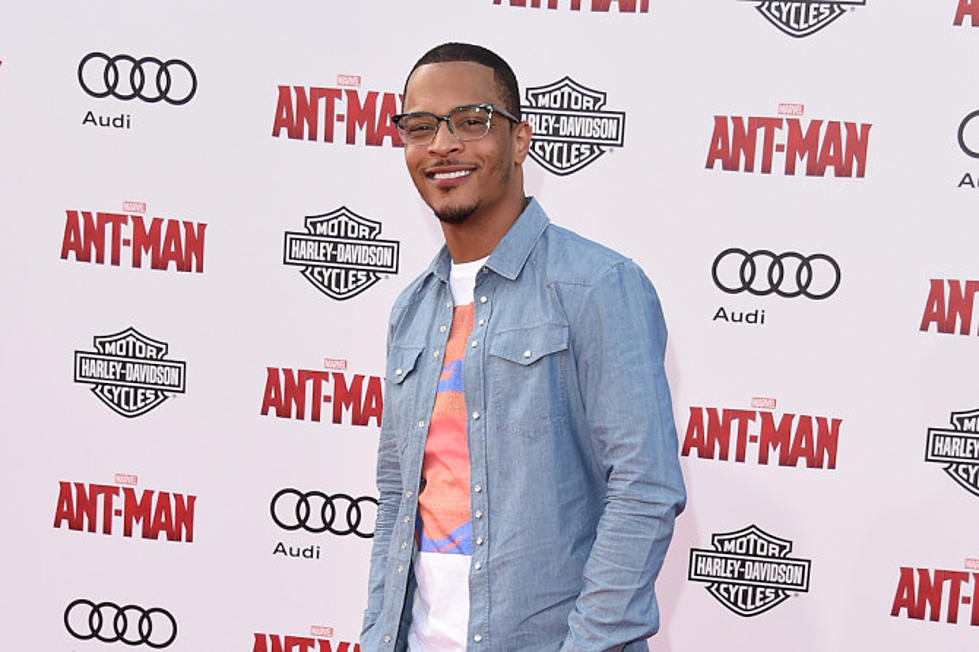 A SpongeBob SquarePants Broadway Show Will Feature Music From T.I.
Getty Images
SpongeBob SquarePants is making the jump from the world of animation to the Broadway stage and is bringing T.I. along for the ride. Reports are circulating that the wildly popular Nickelodeon franchise will make its Broadway debut in 2016 with a star-studded cast and a soundtrack featuring contributions from some of the biggest names in music. According to The Wrap, "Nickelodeon's cartoon about a sentient yellow sponge is being adapted into a stage musical that aims to open on Broadway for the 2016-17 season, following a limited run at Chicago's Oriental Theater next June.
The score will feature original songs by Steven Tyler and Joe Perry of Aerosmith, Jonathan Coulton, Dirty Projectors, The Flaming Lips, John Legend, Lady Antebellum, Cyndi Lauper, Panic! At the Disco, Plain White T's, They Might Be Giants, T.I. and David Bowie." How T.I. fits into the musical landscape of the SpongeBob theatrical play is beyond us, but it's safe to T.I. has come a long way from his "Dope Boyz" days.