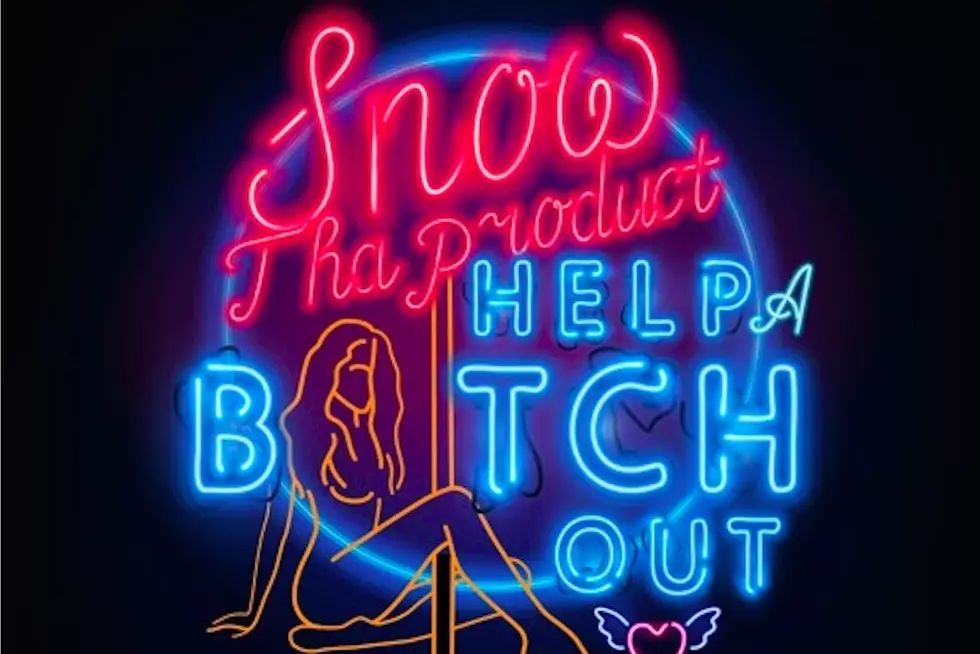 Snow Tha Product and O.T. Genasis Drop New Song "Help a Bitch Out"
Atlantic Records
Snow Tha Product delivers a brand new song for fans, and this time, she's going head-to-head with O.T. Genasis. The new material from the Atlantic Records signee features her going back and forth with the "Push It" rapper.
The Yung Lan and Cubeatz-produced track contains a fast-paced, trap-influenced beat, which provides a gritty tone to the street romance theme. While Genasis wants to help provide for his leading lady, the "Nights" rhymer preaches about not needing to depend on any man for a dime.
"I don't need no help, I don't need a man/I need me a bad one on a Perc' or Xan," she rhymes. "A lap to dance, some racks, and a bag of bands/And goddamn Mexican, don't give a workin' hand/Pretty bitches in the clique, like ooh/Fuck around get in the middle, like ooh."
Towards the end, Genasis throws in a rebuttal, boasting about his paper game in order to convince his girl that he can hold her down.
"Stand up you know I do it/Street money you know what I'm doin'," he raps. "Ramp it up, I be gettin' to it (run it up)/Jewelry on you know I be coolin."
Take a listen to Snow and O.T. Genasis' new song "Help a Bitch Out" below.
See New Music Releases for March 2018