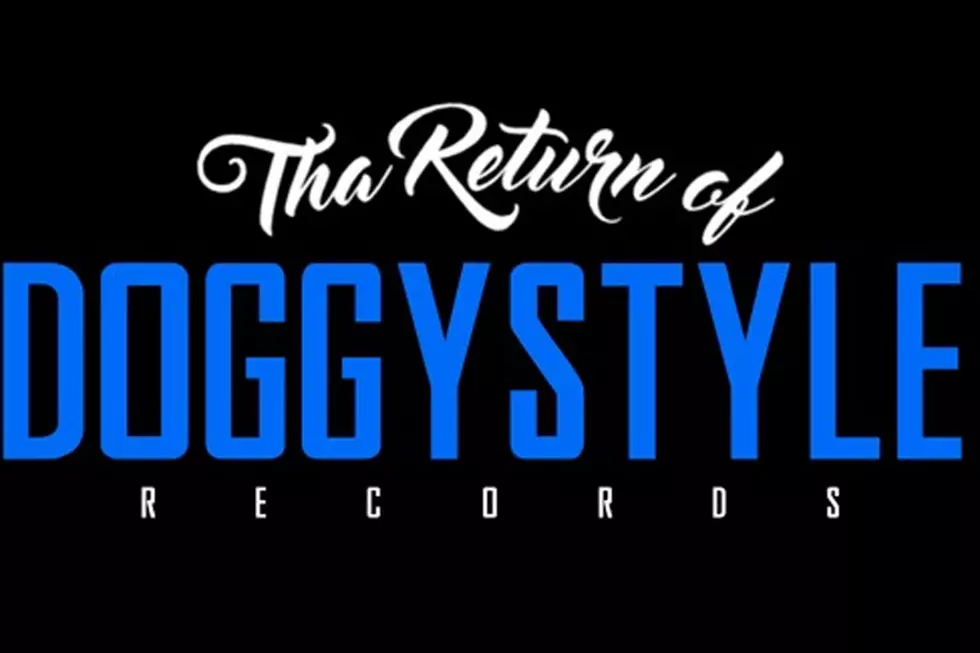 Snoop Dogg Drops Two Unreleased Tracks "Top Down" and "Love Around the World"
DoggyStyle Records
Snoop Dogg is already speaking his words into existence. After announcing a new album this summer and telling his fans he wants to drop "100 singles before August," the leader of the newly revived DoggyStyle Records is kicking off the movement with two unreleased tracks: "Top Down"  featuring October (above) and "Love Around The World" (below).
The cuts come courtesy of Uncle Snoop's vault. Both songs find the veteran MC in his smoothed-out zone. On "Top Down" he's ridin' clean down Sunset Boulevard, while on "Love Around The World" the keys and Isaac Hayes sample has Snoop good in any city. The tracks are definitely reminiscent of the throwback D-O-double-gizzle era, back when he was stuntin' in custom suits alongside Bishop Don Magic Juan.
Snoop appears to be in great spirits since Monday's (May 23) Facebook message when he revealed some of the plans he has for his label. Snoop recently signed Atlanta MC Clay James, as the "Southern Playa Shit" rhymer met Snoop's affiliates at SXSW. "We kept in touch after SXSW, and one day they told me how they brought my name up to Pocket Norwood, an A&R over at DoggyStyle Records," James recalled. "Pocket asked me to send some music to him, and he played it for Snoop Dogg. Now here we are!"
In addition to James' new music which is in the works, Snoop is planning on releasing his 14th album on July 1.
50 Great Albums From Rappers With Poetic Flows