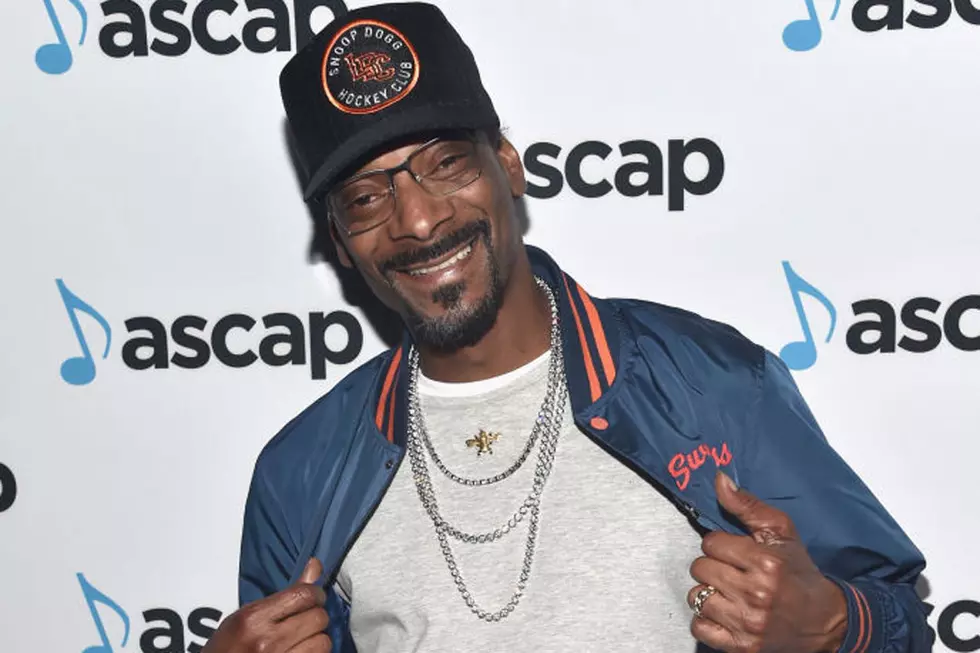 Snoop Dogg Plans to Go Gospel on New Album 'Bible of Love'
Alberto E. Rodriguez, Getty Images
After reinventing himself as Snoop Lion for his reggae-inspired Reincarnated album and then trying his hand at funk and disco on Bush, Snoop Dogg is once again changing his sound.
The West Coast legend will drop his first gospel album, Snoop Dogg Presents the Bible of Love, later this year. Snoop had previously confirmed the project during a May interview. "I'm working on a gospel album," he said during an appearance on Dr. Dre's Beats 1 radio show.
"It's always been on my heart. I just never got around to it because I always be doing gangsta business or doing this or doing that," he added. "I just felt like it's been on my heart too long. I need to do it now."
According to the rapper, he was inspired in part by conversations he had with singer Faith Evans while recording "When We Party"—a Notorious B.I.G. tribute. "Me, Faith Evans, we talked about it heavily," said Snoop. "She feel like she wanna get down with me. All of the people that I know, from Charlie Wilson to Jeffrey Osborne, whoever I want to get down with. I'm gonna make it all the way right. It's gonna feel good."
To gear up for the release of his gospel album, Snoop will hit the stage at the NFL's Super Bowl Gospel Celebration on Feb. 1 with Evans, The Clark Sister, Tye Tribbett and Rance Allen.
In October, Snoop dropped his Make America Crip Again EP. A play on President Donald Trump's Make America Great Again slogan, the eight-track project includes features from Chris Brown, OT Genasis and more.
Check out Snoop discussing his plans for his gospel album below.
See New Music Releases for January 2018