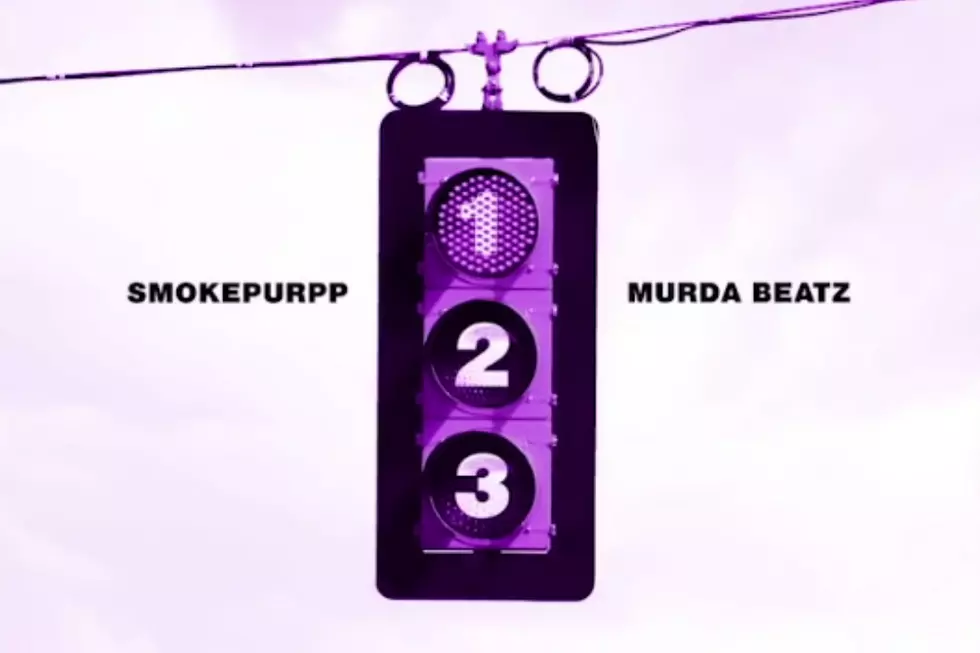 Smokepurpp and Murda Beatz Prep 'Bless Yo Trap' Mixtape, Drop New Song "123"
Alamo / Interscope
Bubbling South Florida rapper Smokepurpp has been teasing a joint project with Canadian producer Murda Beatz for a little minute. Now, we get to hear what the two have been cooking up.
Today (March 3), they bless us with the new track, "123," off their upcoming mixtape, Bless Yo Trap. This joint bangs. Despite not being overly turnt, the Murda beat packs a punch, with spacey chords and trap drums. Purpp sticks to the program, rapping about his rock-star lifestyle.
"OK, 1-2-3, yeah, I just popped a bean/OK, 4-5-6, yeah, eight hoes on my dick," he rhymes on the chorus. "Niggas salty and they hatin' 'cause Lil Purpp is young and rich/And my girl got a girl but her tongue got my kids/I just jumped up in that Jag, we smoke woods, not no Zigs/Lil Purpp in high demand, yeah, these verses worth a brick."
Bless Yo Trap will also feature Lil Yachty and Offset on the song "Do Not Disturb" and A$AP Ferg on "Pray." Purpp has been hyping up the project on social media recently. "WHO THE FUCK IS READY FOR 'SMOKEPURPP & MURDA - BLESS YOUR TRAP' TAPE ‍♂️," he captioned a photo, a few weeks back. The tape is slated to drop on March 23.
Purpp has kept a steady stream of bangers coming out in 2018, including the new tracks "Big Bucks" and "Phone" with Nav.
Listen to Smokepurpp and Murda Beatz's new "123" track below.
Check Out the 2018 Hip-Hop Music Festivals You Need to See