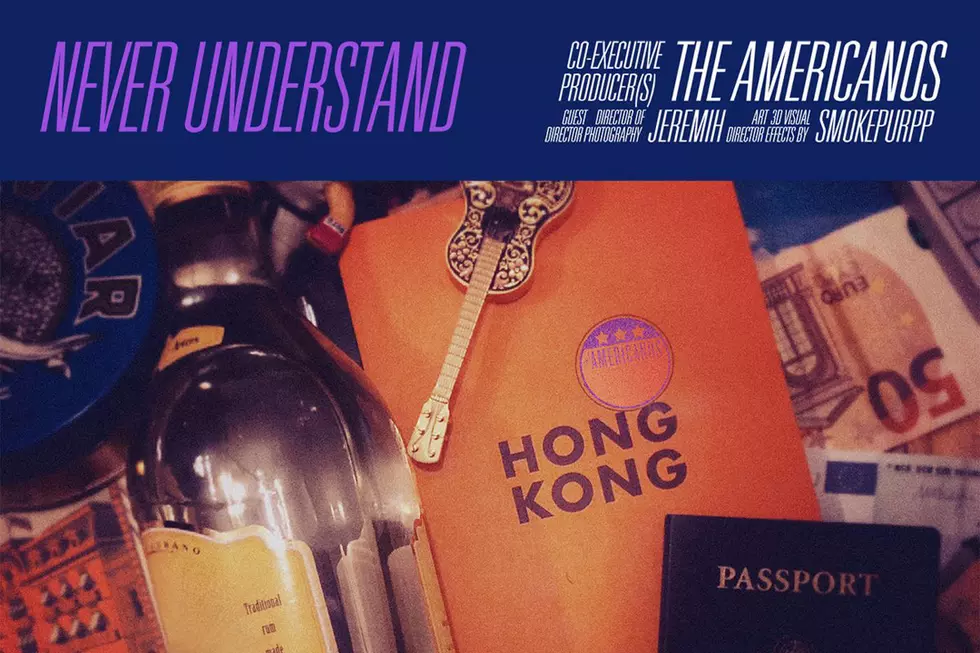 Smokepurpp and Jeremih Flex Hard on The Americanos' "Never Understand"
The Americanos via SoundCloud
Smokepurpp and Jeremih link up. Earlier today (July 20), the two joined forces on The Americanos' new track "Never Understand," a track that finds the entertainers flexing as hard as possible.
Spitting over an instrumental produced by the L.A.-based electronic trio, Purpp and Jeremih deliver details about a lifestyle that affords them—and their ladies—the finest bits of luxury. Up first is Jeremih, who makes it clear he's flossing on another level.
"She could speak Italian, blame it on the Gucci/Fly her to Japan, just to get the sushi/You know I, had to find a way to spend up all this cash/I need a bag too much paper in my hand," the Chicago artist sings on the track.
Keeping with the theme of the song, Purpp serves up his own batch of not-so-humble brags in the second verse. "In my brand new Tru's, got a lotta truth/Suck me, fuck me, suck me like you do/Have you fuck the crew (crew), then I'm done with you/Diamonds on my teeth look like glaciers/Water got me sinking like an anchor," raps the 2018 XXL Freshman.
Here's the Ultimate Guide to Rappers With Acronyms in Their Name