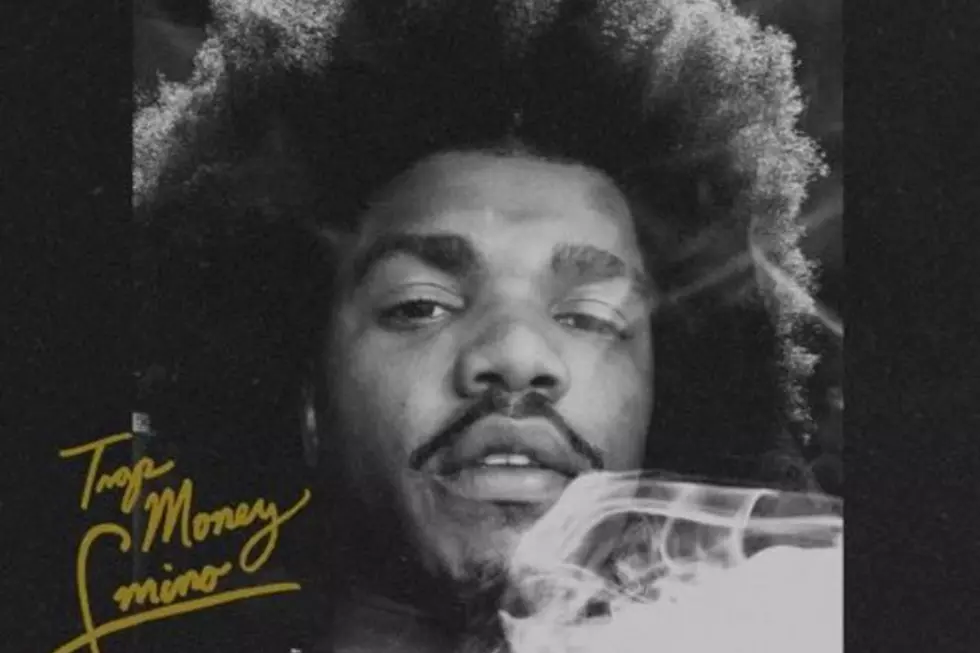 Smino Remixes Drake's "In My Feelings" on New Song "In My Chillin'"
Smino
The song is the A-side of a new Smino single titled Trap Money Smino—presumably a reference to Drake's producer TrapMoneyBenny—that also features the self-produced B-side "Coupe Se' Yern." The St. Louis rapper said in the project's description on SoundCloud that the two new songs were released "jus 4sport."
Smi's abbreviated version of "In My Feelings" offers an earnest take on Drizzy's self-conscious flattery, where the "Anita" rapper leans into empathy and seduction. He opens by offering up a plate of chicken wings and fries, and things only get more romantic from there.
"Do you love Smi?/Is you riding?/Used to being alone/Now can I borrow some time and/Come and find me/North side," Smino sings on the hook.
These new tracks may be a sign of more to come. Smino also wrote on SoundCloud that his next project is "being mixed." His debut album Blkswn, which boosted the rapper onto tours with SZA and T-Pain, dropped in March 2017. We last heard from Smi on the Mick Jenkins collaboration "New Coupe, Who Dis?"
You can listen to Smino's "In My Chillin'" below.
Check Out the 2018 Hip-Hop Music Festivals You Need to See