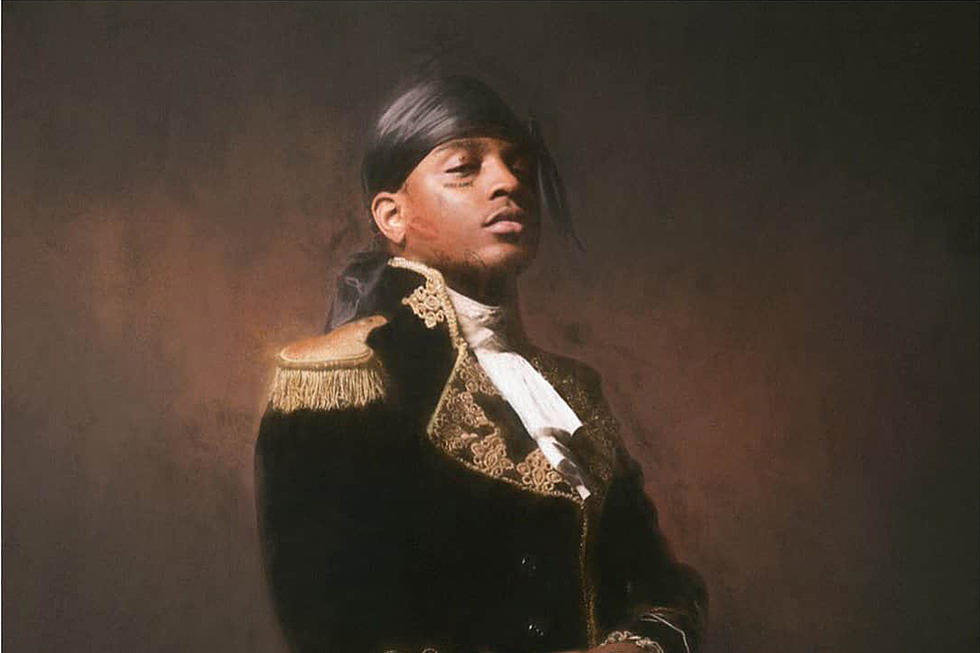 Ski Mask The Slump God's 'Stokeley' Album Features Young Thug, Juice Wrld and More
Republic Records
At long last, the tracklist for Ski Mask The Slump God's Stokeley album is here, and it's looking pretty awesome. Ski used his Twitter account to make the reveal on Wednesday night (Nov. 28), sharing the release date of the new LP at the same time.
Checking in at 13 tracks, Stokeley includes features from Young Thug, Lil Yachty, Lil Baby and Juice Wrld. Ski doesn't list the producers, but based on song snippets he's posted on social media over the last few months, it's safe to say it's going to be laced with slappers.
Although Ski tweeted out what appears to be at least a version of the LP's tracklist, he also jumped onto Instagram and revealed that he's changing the song titles that he listed. He also served up an alternative tracklist that includes a Lil Yachty collaboration that wasn't present on the original version.
"THE 30th !" Ski wrote in the caption for his IG post with what was the presumed tracklist for the project. "POST THE ALBUM COVER AS YOUR AVI AND ANYWHERE ELSE , I Changed The Names Of Songs So Just Wait For The Album."
See a screenshot of Ski Mask's preliminary, handwritten tracklist for yourself below.
See Photos of Ski Mask The Slump God Behind the Scenes at the 2018 XXL Freshman Class Cover Shoot