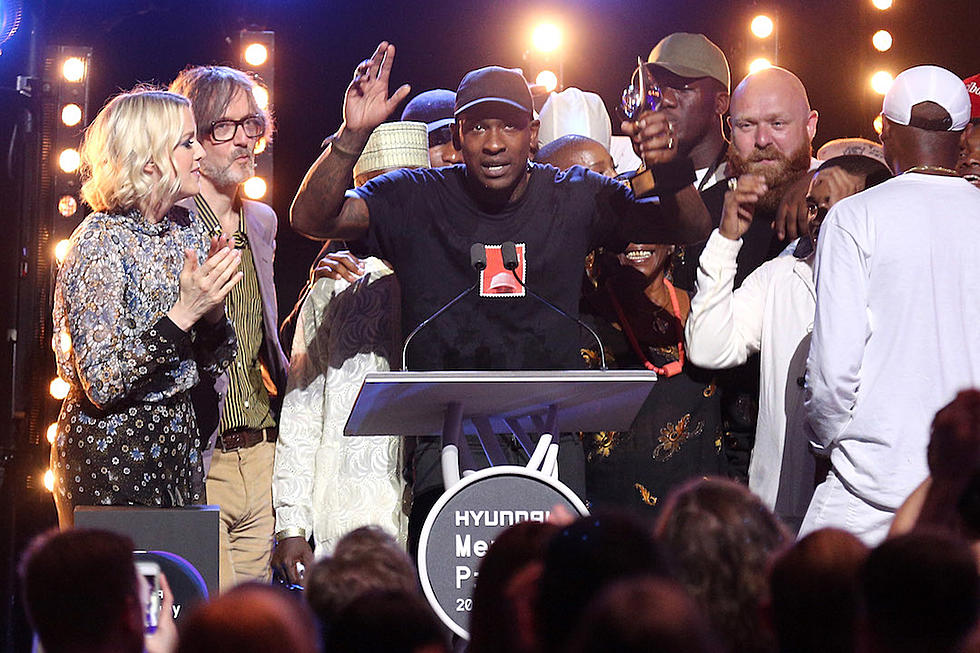 Skepta's 'Konnichiwa' Album Certified Gold in the U.K.
Tim P. Whitby, Getty Images
Skepta made a huge splash stateside when he dropped his album Konnichiwa in April, but the release has racked up plenty of momentum in his native U.K. as well, recently eclipsing the 100,000 sales mark, the gold standard there. Skepta took to Instagram on Monday (Nov. 7) to celebrate the achievement.
"WE DID IT #KonnichiwaIsGold," he wrote. "Infinite thanks to everybody listening worldwide for real, to all that offered me their help and time along the way I love you spiritually and this is still just the beginning, beast mode loading. Boy Better Know forever, Greatness only. The weekend just became 1 day longer. Link up.. Jheeeeze."
In September, Konnichiwa won Skepta the 2016 Mercury Prize, which honors the best album to come from the United Kingdom and Ireland, making him the first rapper to win the award since Dizzee Rascal in 2003. A week after winning the prize, data revealed that the album, Skepta's first in more than five years, received a 226% increase in sales, no doubt helping it reach this recent milestone.
32 Rappers Going Gold in 2016