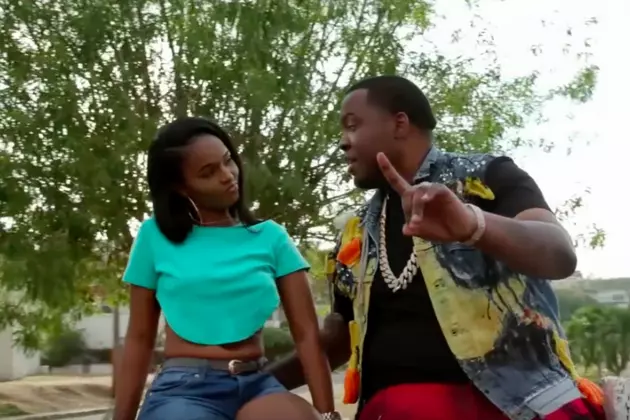 Sean Kingston Takes You Through Streets of Jamaica in "Chance" Video
seankingstonVEVO via YouTube
A little while back, Sean Kingston served-up "Chance," a new single that you'll surely be hearing a lot of in the near future--if that's not the case already. The "Beautiful Girls" performer recently offered up a beautiful new visual for the track, which features vocals from the incarcerated Vybz Kartel.
Considering that Kingston's forthcoming 10-track mixtape titled, Made in Jamaica, the "Chance" video couldn't be much more appropriate. The new visual takes us on a journey through the streets of Jamaica, as Kingston strolls the road with a stunningly beautiful lady. It also features plenty of street dancing, which is something Jamaica is famous for.
The song itself is clearly very inspired by the vibes of the Caribbean, with a bouncy beat and vocals from two of Jamaica's finest. As we mentioned before, the new track is all set to appear on Kingston's latest album, which features a guest appearance from Zendaya and production from Murda Beatz, Frank Dukes, Retro, Xclass and more.
"The reason we called it Made in Jamaica is because every song on the mixtape was either written or recorded in Jamaica; the songs' concepts, melody structures, riddims, vibes, everything, is all about embracing the real culture of Jamaica," Kingston said of his upcoming mixtape's title in a recent interview.
Be on the look out for Made in Jamaica, which should be coming very soon. You can check out the video for "Chance" below.
40 Hip-Hop Albums Turning 20 in 2017