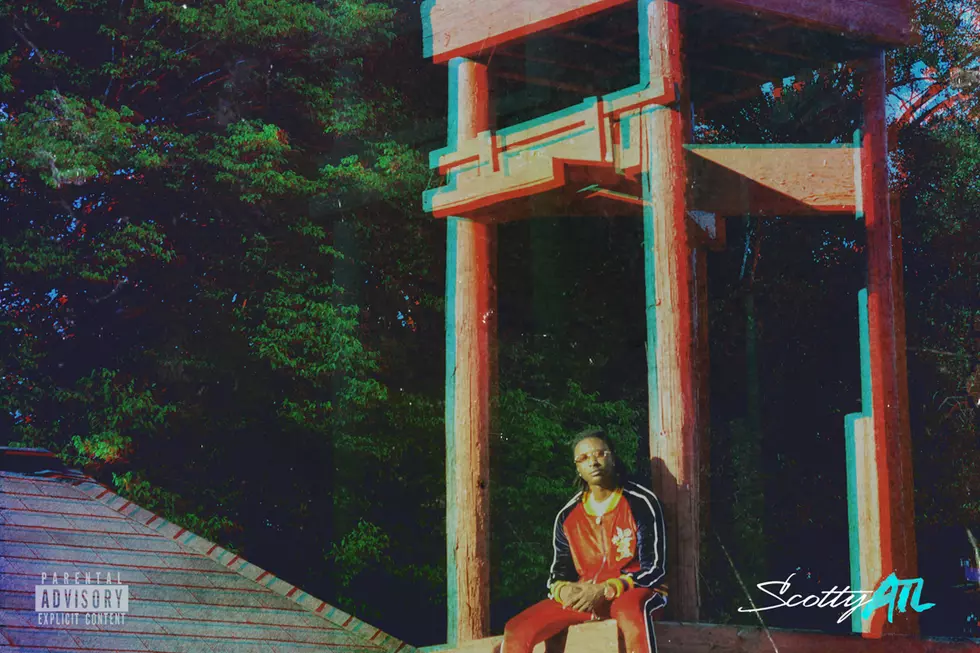 Scotty ATL Is Fed Up With Phonies on New Song "FDA (Fake Deep)"
Cool Club / EMPIRE
Scotty ATL has always held it down for Atlanta through his smooth raps, always staying true to the heart of his city's sound. His new song, "FDA (Fake Deep)," holds true to that idea, as it's produced by Organized Noize, the architects of OutKast and the rest of the Dungeon Family's production.
"FDA" is mainly driven by some fly bass playing, with Scotty venting his frustrations all over the track. "Ol' fake deep ass/Say you rock designer/Tag on that shit say yo' fit came from China," he raps, exhausted by people who are faking it. He also calls into question how much money people are really getting: "Fake deep ass, talkin' bout you got a sugar daddy/Rent late from January to January."
On Scotty's end, he can't relate to any of these struggles. "Late-night grind for the money, pour up the Folgers/Franklin's in the safe, so, Franklin's gettin older," Scotty raps. "Ol fake deep ass/I'm staying far from them other niggas, rakin' in cash."
Scotty ATL is consistently releasing music this year. He dropped a song with trap super producer Zaytoven in February titled "Hardest One," then dropped the love song of sorts "Gucci and Keyshia" later that same month. The "Gucci and Keyshia" video came soon after, then Scotty topped it all off with his April EP, OTW.
Give "Fake Deep (FDA)" a listen below.
Check Out the 2018 Hip-Hop Music Festivals You Need to See