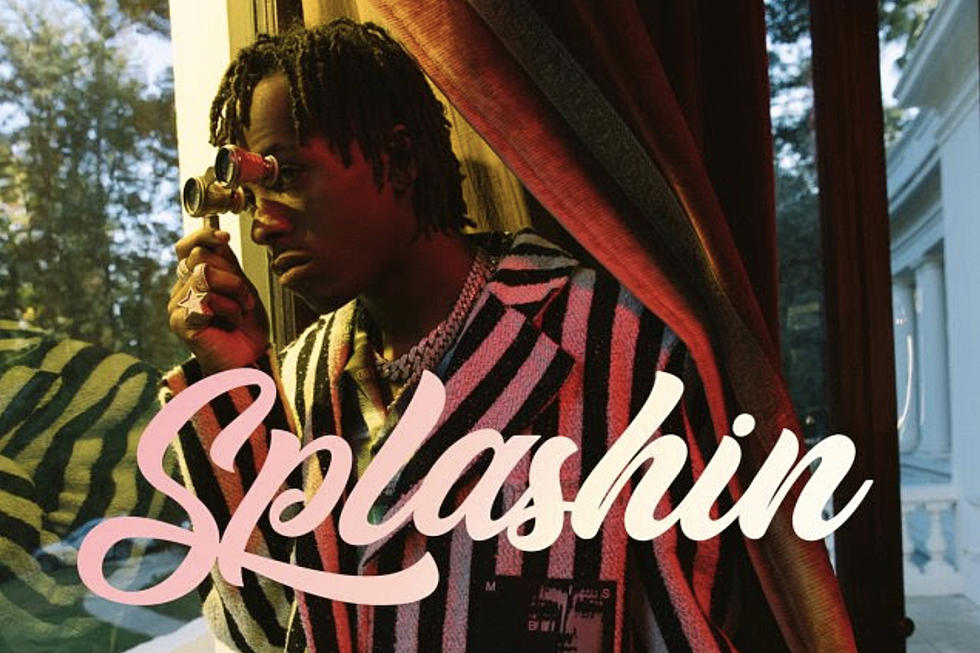 Rich The Kid "Splashin": Listen to Bouncy New Song
Interscope Records
Rich the Kid is back with a new single that has plenty of bounce to the ounce. On Tuesday (Dec. 4), the 26-year-old rapper released "Splashin," which should have the clubs bumping throughout the holiday season.
Spitting ver a bass-heavy beat and atmospheric synths, Rich The Kid spits iced-out rhymes about collecting the bag and copping expensive toys.
"Dolce and Gabanna on my flip flops/I don't do no relaxing (Relaxing)/Run up the bag, get the cash in (Racks)/Fendi, am I dripping' or splashin' (Or splashin')/12, they can't catch me when I'm passin'," he raps on the chorus.
Rich The Kid has been keeping himself busy in the studio with recording his second album. Last month, the "New Freezer" rhymer announced the release date for his anticipated project via his Twitter account.
"THE WORLD IS YOURS 2 DROPS JANUARY 18TH!!," he tweeted.
The album is the sequel to his debut LP The World Is Yours, which features the triple-platinum single "Plug Walk" and the double-platinum track "New Freezer" (featuring Kendrick Lamar), which sparked the viral dance competition known as the "New Freezer Challenge."
Bar Mitzvahs aside, dive into Rich the Kid's new song "Splashin" below.
See 94 Hip-Hop Artists Going Platinum in 2018