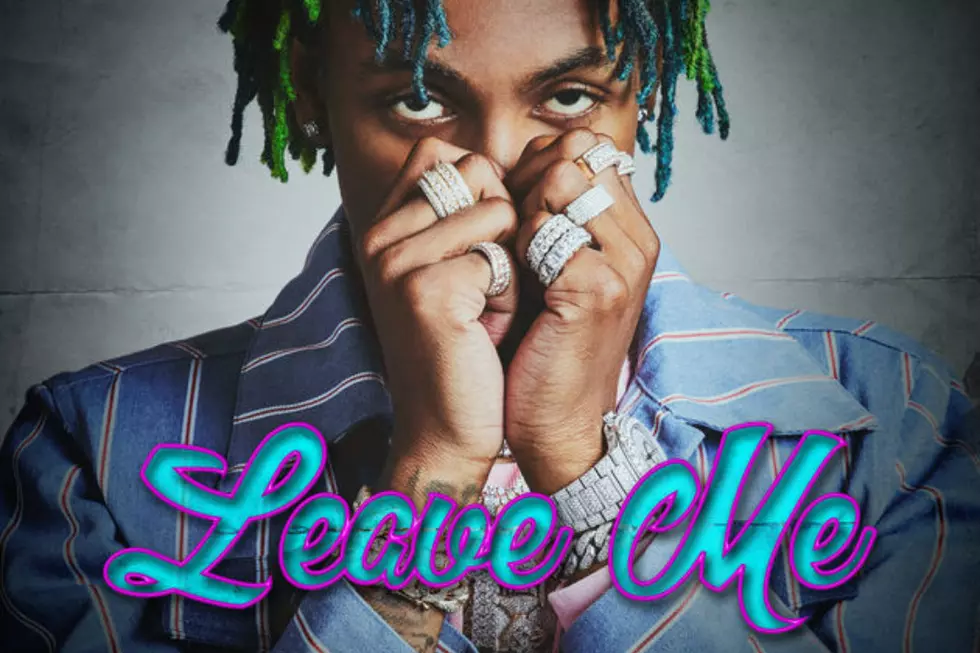 Rich The Kid Delivers Trap Love Ballad "Leave Me"
Interscope
Rich has been teasing the track on his Instagram timeline and story since Tuesday (July 10), promising to unveil the cut. Today is the day. RTK delivers a trap love ballad of sorts on the mid-tempo TheLabCook-produced track. The "Plug Walk" rhymer spits about trying to keep his woman during some rocky times in their relationship.
"Why you, why you wanna leave me, baby? (what?)/You know you drive me crazy (crazy)," he rhymes on the chorus. "And you been drippin' lately (drip)/You know you different, baby (different)/Know you have to suck it right when I come through (come through)/Pick up the phone when I want you (want you)/Pull up like a boss when I come through (come through, ooh)/Pick up the coupe, it's brand new (brand new)."
The rhymer continues to assess his relationship status in the verses. "I was flexing like a bitch 'til the bag came in (bag came in)/Pussy too good, so good, amen/Hate to leave her, gotta get the racks in (racks in)," he raps. "Money falling, ayy/I'ma fall in it (woah)/Get up all in it (ooh)/She gon' cook me chicken (chicken)/I just want something different (lil' different)."
In the last week, Rich has put out the videos for the tracks "Lot on My Mind," and the Offset and Quavo collab, "Lost It." He's scheduled to drop his Rich Forever 4 project later today.
Listen to Rich The Kid's new "Leave Me" track below.
See New Music Releases for July 2018