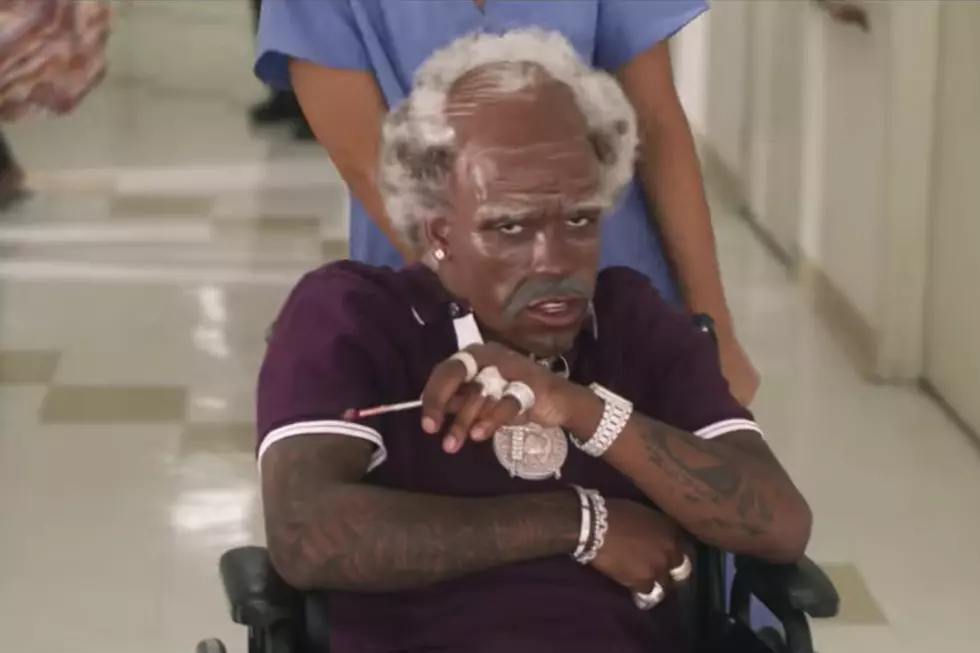 Rich The Kid "Leave Me" Video: Watch Rapper Race in a Wheelchair as an Old Man
Rich The Kid via YouTube
Old-man makeup is having a big year. Rich The Kid joins the trend in his new "Leave Me" video, released today (Sept. 4).
The clip, directed by Daps, who was also the man behind the "Plug Walk" visual, features Rich as a gray-haired sugar daddy in a retirement facility, where he spends his days racing wheelchairs. The video traces his relationship with a younger woman who marries him late in life and reaps the benefits.
Rich dropped the single in July, four months after the March release of his breakout album The World Is Yours. It's unclear whether the song will be featured on any upcoming project. The 26-year-old has claimed to be prepping a joint album with his summer tourmate Chris Brown.
Watch Rich The Kid's "Leave Me" music video below.
63 Hip-Hop Artists Who've Gone Gold in 2018