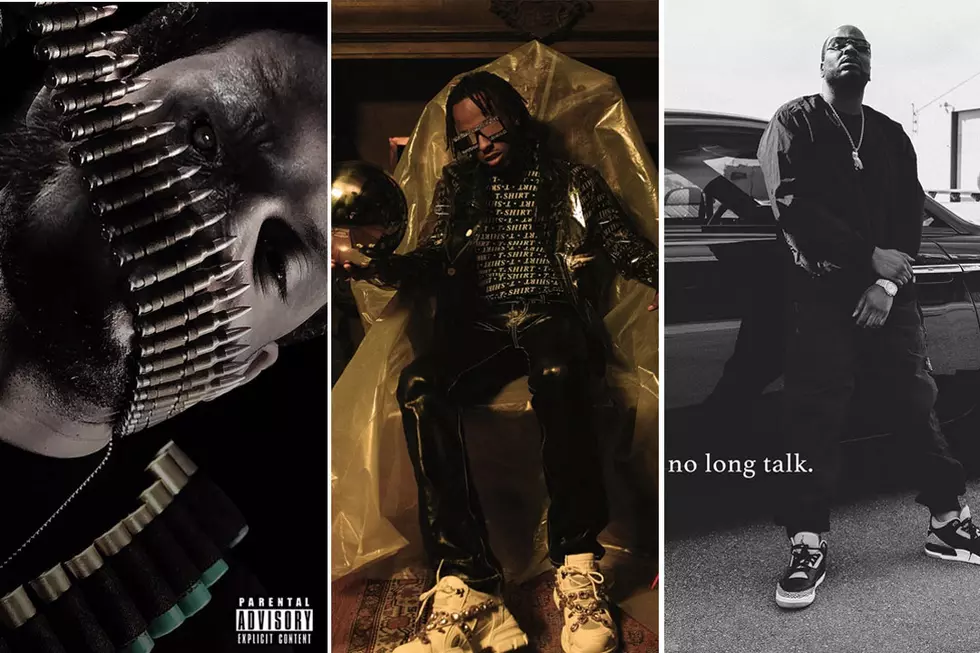 Rich The Kid, Don Trip, Baka Not Nice and More: New Projects This Week
Don Trip/Interscope Records/OVO Sound
Several sequels fans have been anticipating for some time have finally arrived.
A year after Rich The Kid's debut studio album, The World Is Yours, landed him his first gold  plaque off the strength of hit singles "New Freezer" and "Plug Walk," the Rich Forever Music label head is back with its sequel. Premiering this week, The World Is Yours 2 features the platinum single, "Splashin," as well guest appearances from Offset, Gucci Mane, Big Sean, Lil Pump and others.
Veteran MC Don Trip returns this week with a warning shot. Previewed with the singles "Where I Come From" and "Jungle Book," his most recent release is Don't Feed the Guerrillas. The project features 11 songs and several guest appearances like Juicy J, who shows up on the anthem "Keep Counting."
Baka Not Nice, who already told us that he lives up to his name, is now ready to show that he's also not one for the long talk. The OVO Sound artist unleashes his three-track project, No Long Talk. Featuring guest appearances from Giggs and Juicy J, the EP offers a glimpse into the life of the "Live Up to My Name" rapper. Baka is currently accompanying Drake on his Assassination Vacation European tour and has in the past appeared on albums such as Drizzy's Nothing Was the Same and More Life.
More of this week's collection of newly released projects can be checked out below.
The World Is Yours 2

Rich The Kid

Don't Feed the Guerrillas

Don Trip

Graduated From the Streets 2

Jose Guapo

No Long Talk

Baka Not Nice

Devil Never Even Lived

Cantrell