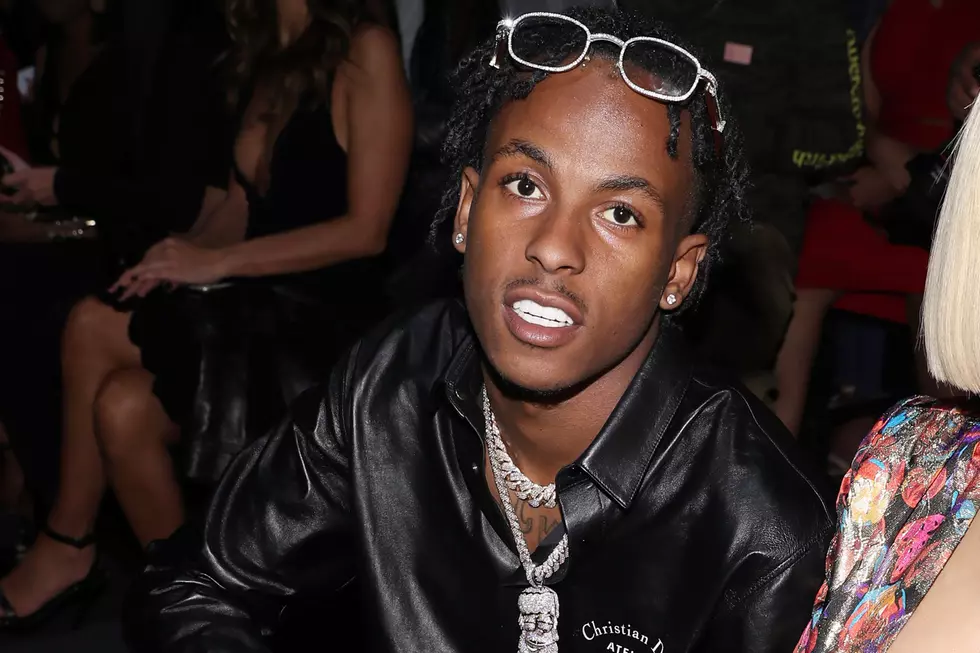 Rich The Kid Declares Himself Hottest Rapper in New York
Cindy Ord, Getty Images
Rich The Kid is truly feeling himself. Hours before dropping his long-awaited sophomore studio album, The World Is Yours 2, the self-made CEO of Rich Forever Music dubbed himself the hottest rapper in New York.
In a now-deleted Instagram story post he uploaded Thursday (March 21), Rich went out on a limb to claim that he's got the more platinum records than any other New York artist and that his booking fee is the highest in the concrete jungle.
"I am the hottest rapper out of New York. Name a ny rapper who get more a show than me? Name a new york artist got more Platinums ‍♂️," Rich said in his story.
Rich, who was born in Queens, N.Y. but moved to Woodstock, Ga. at the age of 13 has been associated with the South since breaking onto the rap scene in 2013, so his N.Y. claims seem pretty bold.
Rich amplified his claims by reposting his IG story to his timeline. However, Rich did admit that he doesn't make as much per show as Cardi B.
"FACT... name a New York male artist that bigger than rich 👇 ON GOD ... no rapper in nyc other than @iamcardib get paid more a show & in this business than RICH #funfact," Rich said in his Instagram caption.
As of this report, Rich The Kid deleted his claim, but we all know too well that screenshots last forever.
Check out Rich The Kid's claims that he's the hottest rapper from New York below.
See 33 Rappers With Wild Neck Tattoos