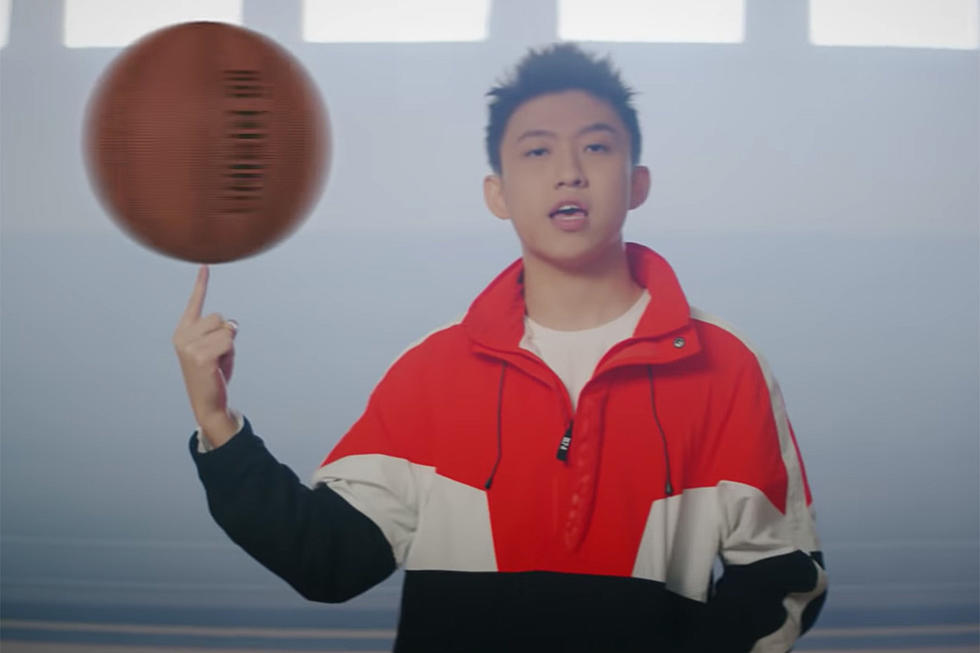 Rich Brian Is the Big Man on Campus in New "Watch Out!" Video
88rising via YouTube
Why be just be a jock when you can be everything else too? That's a question Rich Brian asks in a new video for "Watch Out!," a cut he's just dropped off today (April 4).
Directed by Adrian Pereyra and Brian himself, the new visual finds the Indonesian artist living his absolute best life in what appears to be a high school. In the beginning of the vid he sits in a desk as a raucous classroom gets out of control. A bit later on, we see him taking on the role of an equestrian as he rides a horse on a football field. Then, he gets his Zac Efron on and reveals himself to be both a star basketball player and a cast member in his school's musical.
On the song itself Brian hits us with a barrage of boasts as he attacks his self-produced beat. "Taking on the whole world and we learning quick, uh/Why you out here acting like a muthafuckin' bitch?/Can't you see, can't you see I'm so cold like Febreze?/I've been up for two weeks/I feel like counting sheeps," spits Brian, who recently spoke to XXL about trying to inspire people.
"Watch Out!" is the first bit of new music Rich Brian's released since his debut album, Amen, back in February. Now, he's hoping to become a 2018 XXL Freshman.
Take a look at some of his upcoming show dates in Australia below. Check out Brian's new video for yourself just beneath the tour dates.
May 16—Auckland, New Zealand—The Powerstation—Added Show
May 17—Auckland, New Zealand—The Powerstation—Sold Out
May 19—Brisbane, Australia—Wickham—Sold Out
May 21—Melbourne, Australia—170 Russell—Added Show
May 22—Melbourne, Australia—170 Russell—Sold Out
May 23—Sydney, Australia—Enmore Theatre—Sold Out
May 24—Sydney, Australia—Enmore Theatre—Added Show
See New Music Releases for April 2018