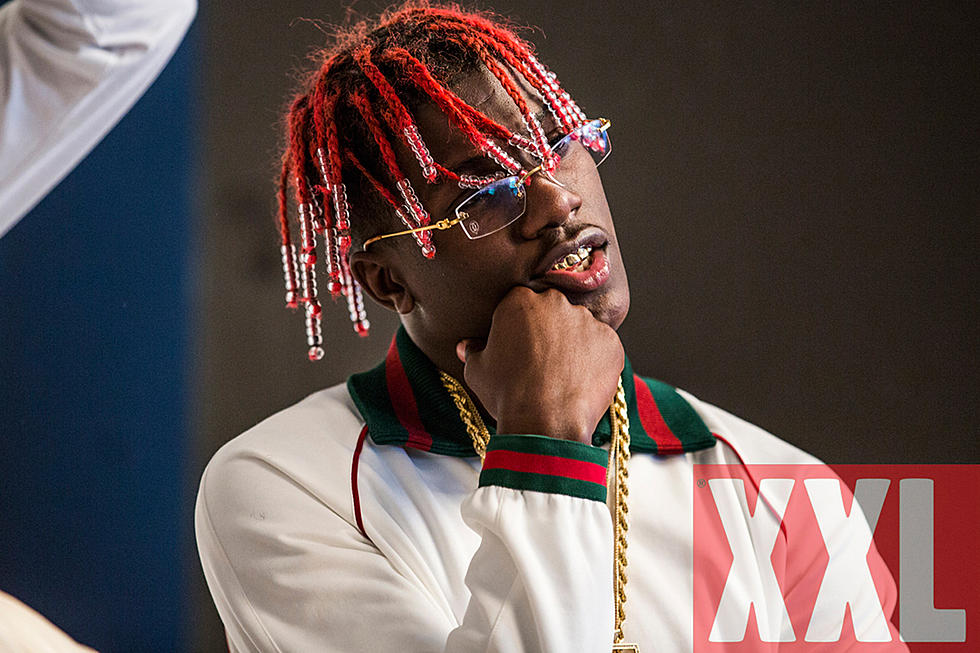 10 Photos of Rappers With Wild Hairstyles
Lauren Gesswein for XXL
Back in the day, it was all about the clothes in hip-hop and though it still is, these days, hairstyles seem to be just as important. The eclectic 'dos rocked by some of today's hottest rappers will have one questioning their own style as too bland or bleak with the daring choices made.
More now than ever before, rappers are getting into interesting hair colors. Blond, red, and purple seem to be in but it's not really shocking to see any hue plastered atop of an rapper's head. In 2016, the actual styles have been taken to the extreme too. Kodak Black rocked a Lisa Simpson-esque hairstyle and August Alsina also made some unprecedented choices. The Japanese double bun look Alsina debuted on Instagram in March literally set the internet ablaze.
Chris Brown's interesting hair choices are unavoidable as they occur extremely often. His styles are hit or miss, sometimes setting trends among the hip-hop community. Lil Uzi Vert's purple dreads undoubtedly make him stand out and who can hate on Lil Yachty's red braids.
With so many unforgettable hair choice floating around, check out XXL's list of rappers with interesting hair below.
10

On Feb. 12, Kanye West was spotted in New York City rocking platinum blond hair and skipped the 59th Annual Grammy Awards.

Marc Piasecki, Getty Images

Marc Piasecki, Getty Images