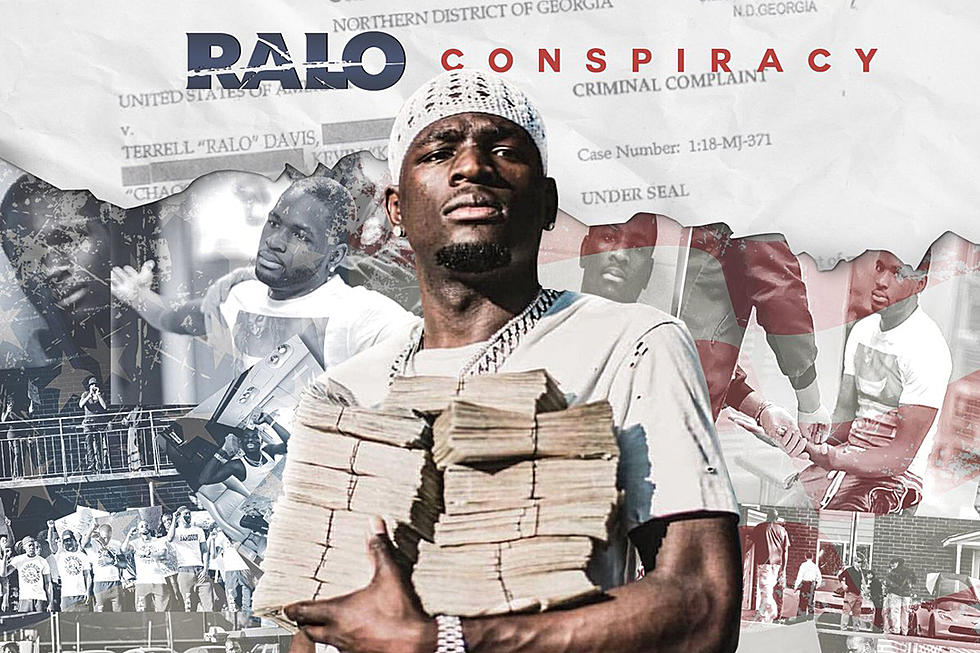 Ralo Shares 'Conspiracy' Album Release Date and New Song "Bosses Make Sure" With YFN Lucci
Ralo via SoundCloud
It looks like Ralo isn't letting jail stop him from dropping new music. Today (Sept. 27), the Atlanta rapper announces Conspiracy, his first new album since February's Diary of the Streets 3. He also unloaded "Bosses Make Sure," a new track featuring YFN Lucci.
Set to be released on Oct. 12, Conspiracy includes production Will-A-Fool, Twysted Genius, OG Drum Major and Goose along with features from the likes of Shy Glizzy, Young Scooter and, of course, Lucci.
If "Bosses Make Sure" is a taste of what to expect from the project, it's sounding pretty dope. Tackling a piano-fueled trap beat, both Ralo and Lucci drop some bars about the makings of a boss. Lucci handles the hook, which partially interpolates Rick Ross' verse from Meek Mill's "Boss."
"A boss is one who guarantee we gon' eat/How you gon' tell the boss something you don't know?" Lucci croons on the track.
For his part, Ralo drops off some certified bars about trap life. "I took my bitch on a cruise ship, bought mama a new whip/Bought my sister a house 'cause I was sick of her mouth/And if she don't pay rent, no one ain't kicking her out/And if I run outta dope, the whole city a drought," Ralo spits on the track.
Listen to "Bosses Make Sure" for yourself and the cover art for Conspiracy below.
Here's the Ultimate Guide to Rappers With Acronyms in Their Name