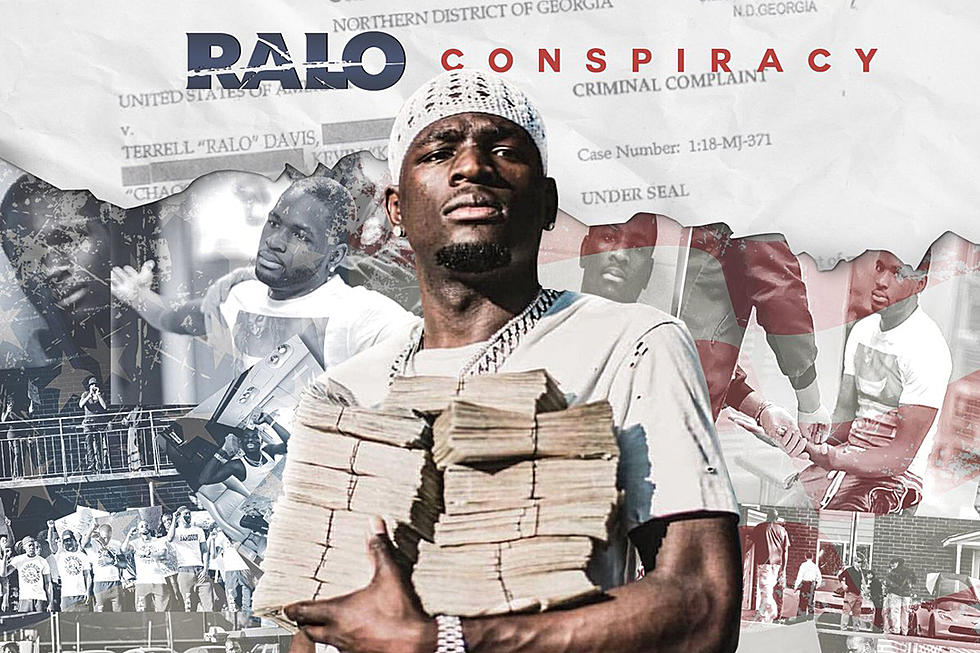 Ralo 'Conspiracy' Album: Listen to New Songs With Shy Glizzy, YFN Lucci and More
Ralo via SoundCloud
The release of Conspiracy, which marks Ralo's first project since January's Diary of the Streets 3, was preceded by tracks like his Lucci-assisted "Bosses Make Sure" and the album's opener, "Rich Black Man (The Last ReUp)." The former tune finds Ralo and Lucci reflecting on the cost they paid to be certified bosses. The latter track finds Ralo claiming that the FBI is trying to set him up.
He continued, "After the harassment I experienced from the police I wanted to put this out to show the people that I was living my best life. Doing things I never did before, having things I never had, and it was like at that point in my life I was one of the happiest men alive. The original name of the song was 'The Last Re-up.' The last re-up, the last time."
Although he's currently behind bars, Ralo has still made extensive plans for the future.
"I've got a series of books and shows I'm working on, and a movie called The Ralo Story," revealed the Atlanta rapper. "I plan on releasing three more projects and working on my label—signing artists and building it. I want to show people that you can come back strong no matter what happens, if you believe in God and believe in yourself. God is the greatest. My focus is to follow God and continue to be a rich Black man."
Check out Conspiracy below.
Ralo's Conspiracy Album Tracklist
1. "Rich Black Man (The Last ReUp)"
2. "The World Against Me"
3. "Momma Praying (Praying For Me)"
4. "Come Home" featuring Becky Badass
5. "Remember Me"
6. "I'm Just Trying to Live"
7. "Bosses Make Sure" featuring YFN Lucci
8. "Run It Up"
9. "Same Me" featuring Shy Glizzy
10. "Never Too Late" featuring Young Scooter
11. "Circles"
12. Make a Way featuring Dumafamgoon, Louieyski, Daddy O and Jean Deau
Here's the Ultimate Guide to Rappers With Acronyms in Their Name