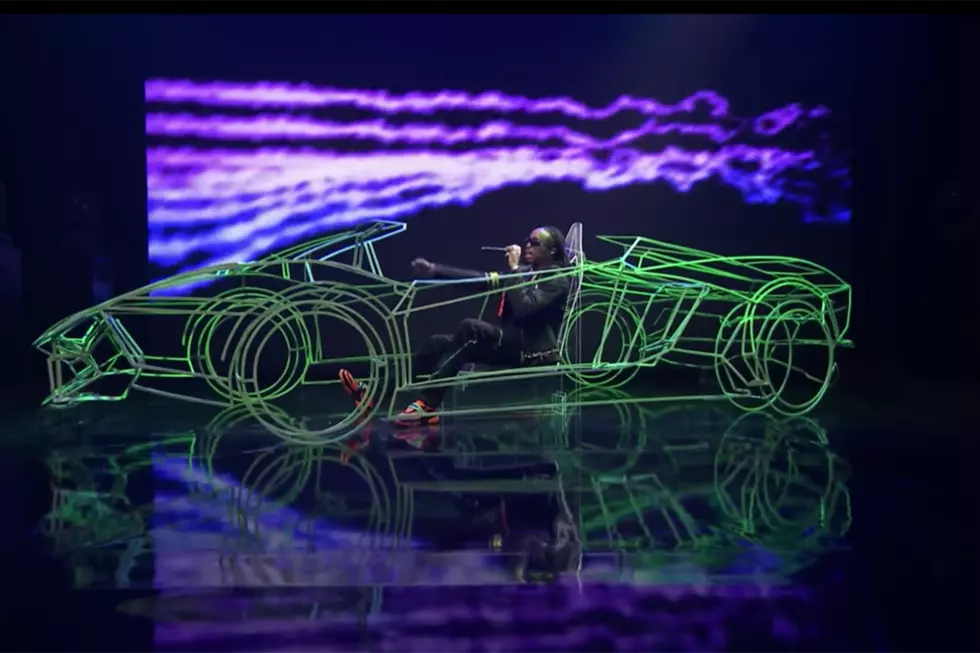 Quavo Performs a Medley of "Lamb Talk" and "Workin' Me" on 'The Tonight Show'
The Tonight Show Starring Jimmy Fallon via YouTube
Quavo is in full rollout mode for his debut solo album Quavo Huncho. The Migos member stopped by The Tonight Show Starring Jimmy Fallon last night (Oct. 5) to perform the two previously released tracks from the album, "Lambo Talk" and "Workin' Me."
Appearing in an impressive neon faux-Lamborghini, Quavo began with, of course, "Lambo Talk" before phasing into a medley of "Workin' Me." Both songs utilize Quavo's characteristic Auto-Tune and catchy, repetitive hooks.
"Workin' Me" is the most recent of the songs to get a video, as Huncho dropped off a cinematic visual in August for the song. As for the leading lady, who gets Quavo into some considerable trouble with her mob boss uncle, the rapper picked fellow musician Saweetie, whom he is reportedly dating.
Check out Quavo's performance on The Tonight Show below.
See Photos of Migos' Different Looks Over the Years