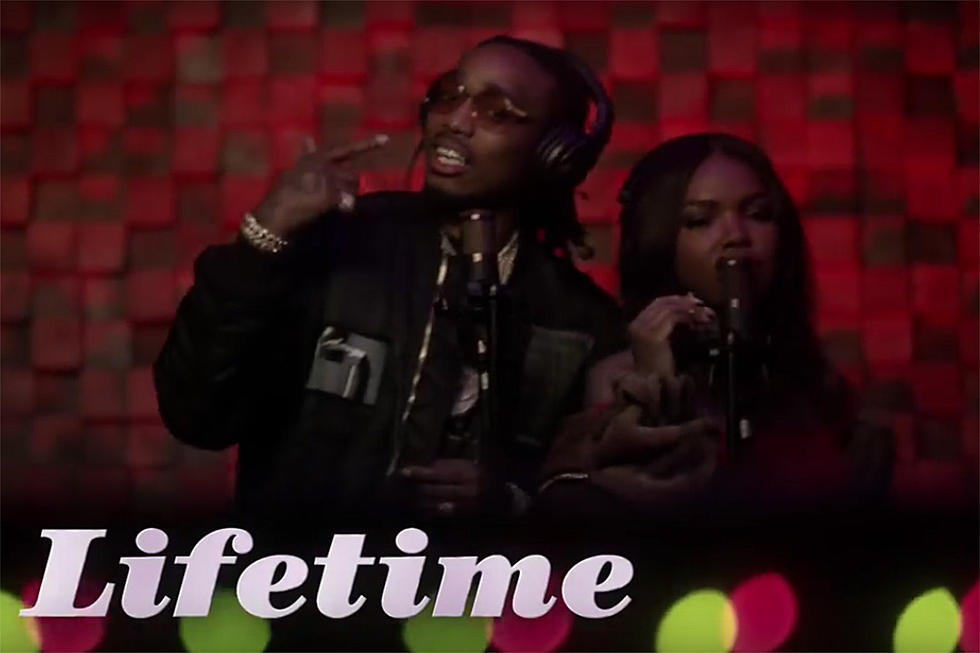 Quavo Joins 'Star' Actress Ryan Destiny for Pop-Inspired Song "Lifetime"
Star via YouTube
Quavo is set to guest star on Fox's musical drama Star, but ahead of his April 11 appearance, the network has released a lyric video for "Lifetime," a collaboration between the Migos member and actress Ryan Destiny.
The song is a departure from Quavo's usual trap sound, featuring more of a pop-style instrumental, but the rapper still gets to add his signature ad-libs to the track. "I paid all my bills for a lifetime/Shawty said she love me for a lifetime/I went to the jeweler, told him ice mine/So I can stand outside and be your sunshine," Quavo raps.
In related news, Quavo and the rest of the Migos crew recently had a run-in with the law when their tour bus was raided after a concert in Boone, N.C. According to reports, police discovered 420 grams of marijuana, as well as 26 ounces of codeine and Xanax.
Quavo, Offset and Takeoff didn't get into any trouble during the raid but one person in their crew was arrested, while two other people received citations. Jharon Ahmad Murphy was charged with felony possession of marijuana with intent to sell or deliver and misdemeanor possession of codeine.
Listen to "Lifetime" below.
Check Out the 2018 Hip-Hop Music Festivals You Need to See