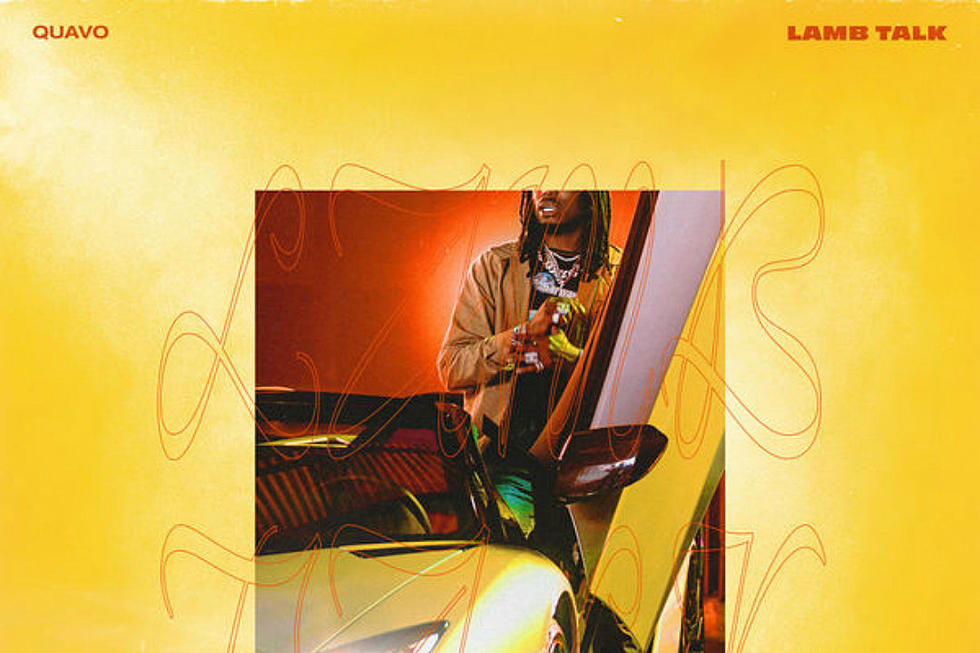 Quavo "Lamb Talk," "Bubblegum" and "Workin' Me": Migos Member Drops Three Solo Songs
Quality Control
Quavo has been one of the most sought-after rap artists in the game for a minute, which is evident in him recently earning the Songwriter of the Year at the 2018 ASCAP Rhythm & Soul Music Awards. After providing some much-needed spark for a slew of other artists over the past several months, the Migos member drops his own solo material with three new bangers, "Lamb Talk," "Bubblegum" and "Workin' Me," on Friday (Aug. 10).
Huncho hit fans with these on very short notice, only revealing the existence of the tracks on Thursday afternoon (Aug. 9), with the tweet: "D R O P P I N N E W D R I P T O N I G H T 😬 🔥 👀 Y E S S S I I R R." That was followed by a trailer and an Instagram reveal of more details.
The three cuts go hard, with a similar trap tone present throughout the trio. Bubbling beat-maker Murda Beatz puts in work on the song "Workin' Me." Quavo is clearly flexing his muscle as a solo artist. In 2017, he stepped away from the group for a split second to put out the collab with Travis Scott, Huncho Jack, Jack Huncho.
The release of the new tracks coincide with the start of the Aubrey and the Three Migos Tour, with Drake, which kicks off today in Kansas City, Mo. The massive 54-date tour will crisscross the country well into the fall, closing out in Atlanta, Ga. on Nov. 17.
Listen to Quavo's new bangers below.
See Photos of Migos' Different Looks Over the Years