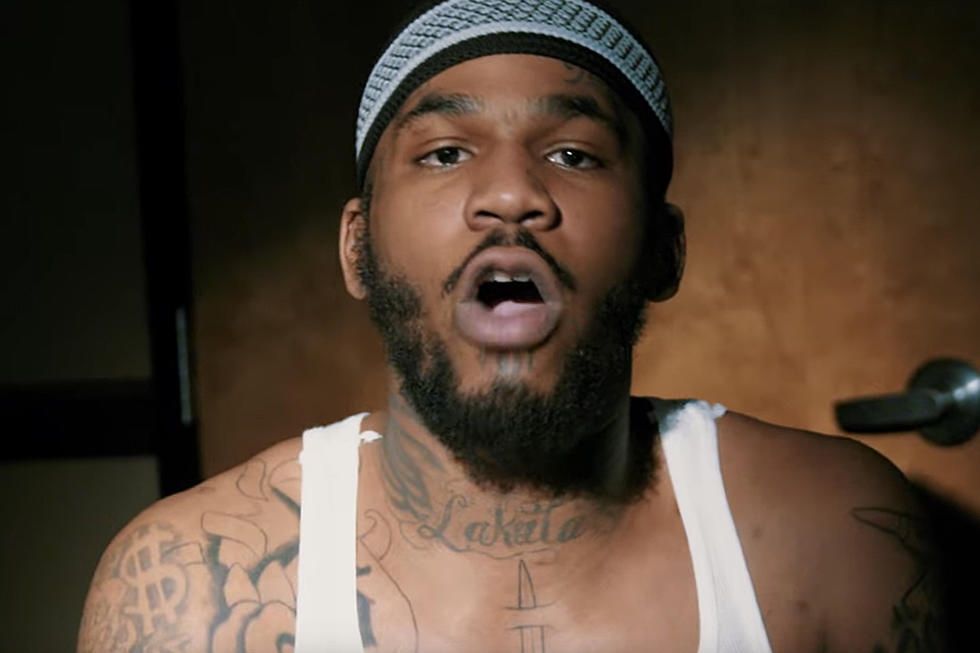 Q Da Fool Faces the Law in New "The Plug" Video
QDaFoolVevo via YouTube
DMV rapper Q Da Fool has been making a name for himself over the last few years, dropping projects on his own and building up his name online. In May, he signed to Jay-Z's Roc Nation and is now entering the next phase of his career. Keeping the momentum going, he just released a video for his new song "The Plug." This song will also appear on his forthcoming EP, 100 Keys, set to drop on June 15.
The FoolWithTheCamera-directed video starts with Q walking into court, solemnly. He starts rapping to his lawyer, who is fighting for his freedom. During the trial, Q has flashbacks to his personal life, including visions of spending time with his family. The producer of the song, trap rap pioneer Zaytoven, even appears in the video for a scene.
The song's hook tells the whole story. "Jewish plug named Weinstein/I ain't trippin' 'cause I got the bags landin'," he raps, explaining that he knows what to do in the street. "Q Da Fool show you how to trap it out, hands-free/Why these police keep tryna jam me?"
On his verse, Q shares his loyalty to the game. "Home Depot gang, we keep a drill/I catch that case, I don't say no names, I keep it real." He won't talk, no matter what. "I shoot your ass while the other hand bear the wheel/Well, when I die, I never will, I got the heart of steel."
In May, Q Da Fool sat down for his turn on XXL's The Break, where he shared his intent to bring the DMV area together. "I work with everybody in my city," he explained. "Like Fat Trel, Shy Glizzy, Wale—that don't happen where I'm from. That just don't happen. People don't work together. It's a lot of hate out there." He also appeared on fellow DMV artist Chaz French's 2017 EP, Kill Vol. 1: A DMV Original.
Watch Q Da Fool's "The Plug" video below.
See New Music Releases for June 2018