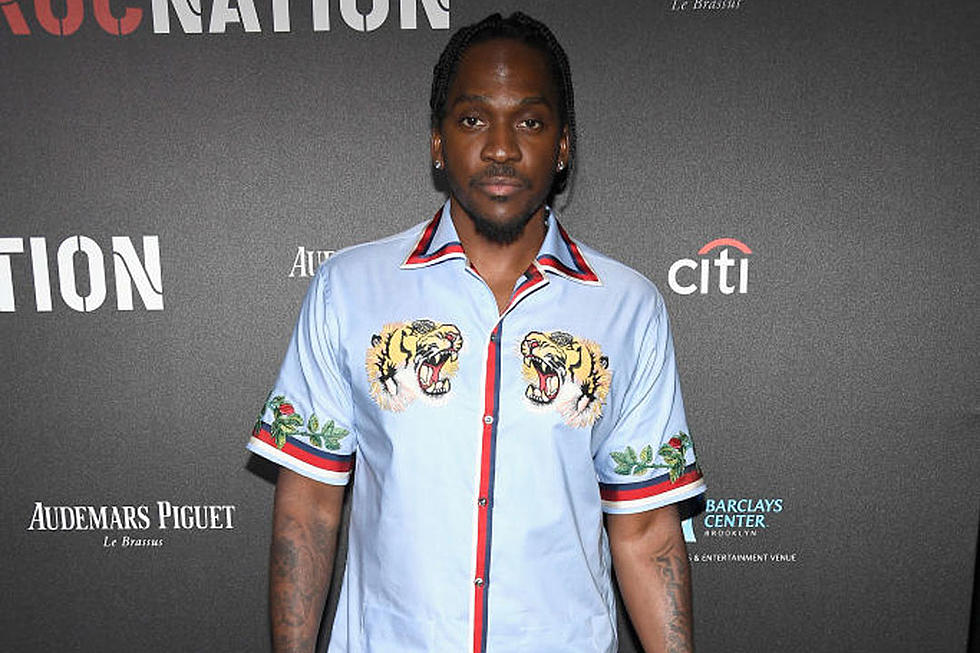 Pusha-T Confirms All New G.O.O.D. Music Albums Will Be Seven Songs Long
Frazer Harrison, Getty Images
Pusha-T's new album, Daytona, is set to release on Friday (May 25) and will surprisingly feature only seven songs. While the small amount of tracks is unusual for a hip-hop album, the Virginia rapper says seven-song albums will be the norm for all new G.O.O.D. Music albums going forward.
During a listening party on Wednesday (May 23), Pusha discussed the length of his upcoming album, saying, "Seven, you know, definitely the God number." The rapper went on to say that G.O.O.D. Music likes to do things differently, and if other artists are dropping lengthy albums, the label would do less.
"All the projects coming out is seven. That's what we going for," Pusha continued. "You know G.O.O.D. Music anti everything. If everybody doing 18 tracks, we doing seven."
Included in his many announcements on Twitter, the rapper revealed he's adding the hyphen back to his name, making it Pusha-T. In a screenshot of the album release, the hyphen is included.
Pusha recently revealed the full tracklist for his forthcoming album, which features songs such as "If You Know You Know," "Santeria" and "Come Back Baby." Rick Ross will also appear on the track "Hard Piano," while 'Ye will be featured on "What Would Meek Do."
The rapper also has high hopes for the album, calling it flawless in a text conversation leaked by Def Jam executive Steven Victor. "My album is soooooooooooo good Rico," Push wrote. "I'm scared to say it, but I think it's flawless."
Check out Pusha-T discussing his upcoming album below.
See New Music Releases for May 2018