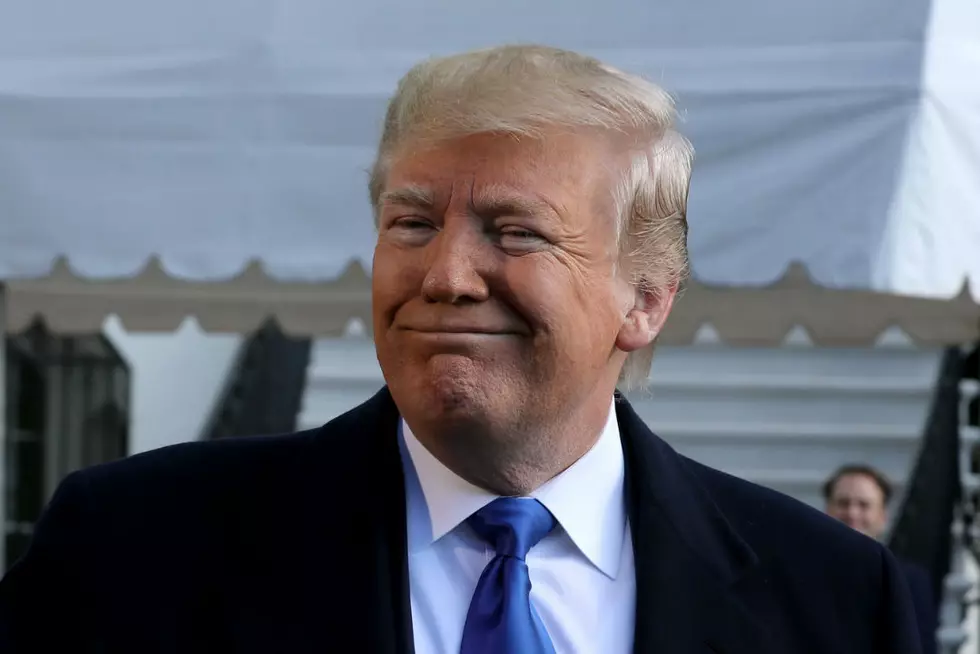 President Trump Turns #MagaChallenge Into a Rap Contest, Will Invite Winners to White House
Chip Somodevilla, Getty Images
President Trump has just given a cosign to a months-old viral challenge, and in the process, he's created his own rap contest.
On Friday afternoon (Nov. 8), the polarizing Commander-in-Chief quote-tweeted a pro-Trump song and video created by Bryson Gray, an unapologetic Trump supporter who went viral after posting the song and video for "Maga Boy" this past September.
"I will be announcing the winners of the #MAGACHALLENGE and inviting them to the @WhiteHouse to meet with me and perform. Good luck!" Trump wrote in the tweet.
Gray recently released another pro-Trump track, "WallGoinUp," where he adds his support for the wall that Trump wants to build.
"Got a phone call from Trump, said the wall going up/Democrats try to stop it, hardly enough," he raps. "They said they wouldn't fund it, Trump calling their bluffing."
Man others have entered the #MAGACHALLENGE as well (also known as the "#KAGCHALLENGE—(Keep America Great Challenge), creating songs and videos in support of our current Commander-in-Chief.
"Another example of the tolerant left," White House press secretary Stephanie Grisham said said in a sarcastic response to the video.
See Photos of Every XXL Freshman Ever Inducted Into the Freshman Class Over the Years