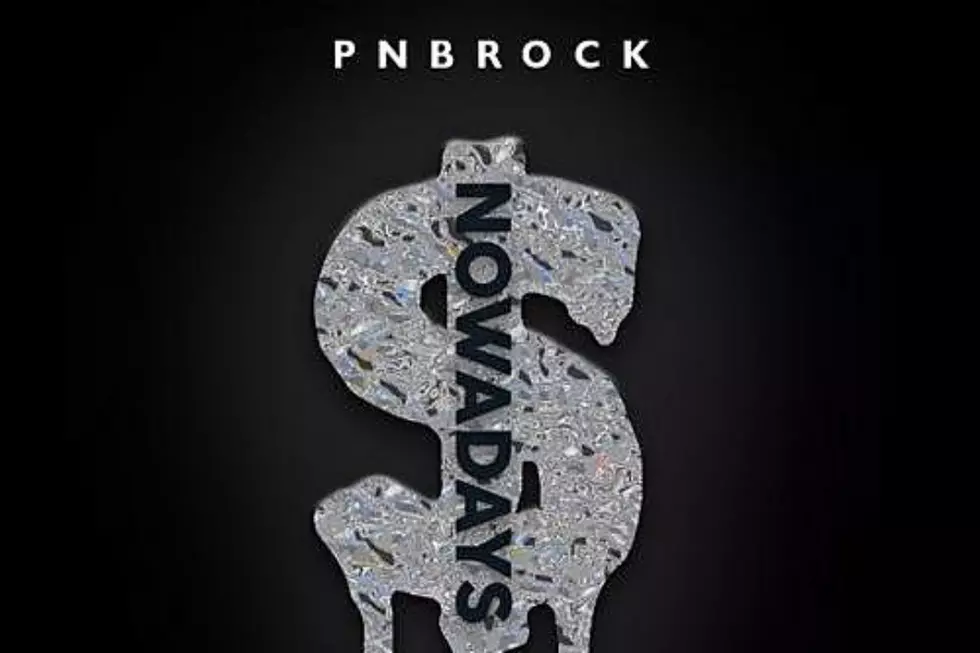 PnB Rock Reminisces on His Come Up on New Song "Nowadays"
Atlantic Records
Fresh off featuring on fellow Philadelphian Meek Mill's comeback project, PnB Rock is back with a new solo single titled "Nowadays."
The song, built around dramatic piano noodling, finds Rock reflecting on his childhood and gauging his progress. The 2017 XXL Freshman isn't content, but he's proud of his accomplishments. It's a bittersweet ballad.
"Used to sleep in the crib, no heat on/Put some crates under the bed, just to sleep on/Put syrup on my bread, just to eat on/Nowadays, look at niggas, we on/Nowadays, look at niggas, we up/Still ain't comfortable so I ain't got my feet up/Trap phone jumpin' off the meter/I need 50K for a feature," he croons.
Rock paid his respects to XXXTentacion by attending the rapper's open-casket viewing ceremony last month. "Pray for X," he tweeted after news broke of the rapper's fatal shooting.
Listen to PnB Rock's new song "Nowadays" below.
See Behind-the-Scenes Photos of PnB Rock at 2017 XXL Freshman Shoot