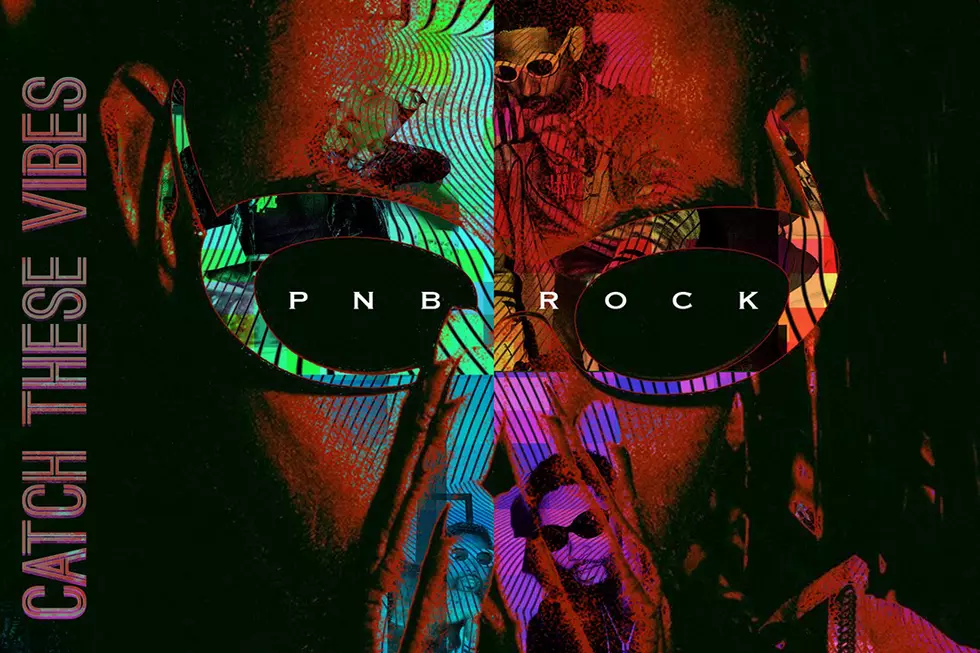 PnB Rock Drops 'Catch These Vibes' Album
Atlantic Records
PnB Rock has officially arrived. On Friday (Nov. 17), the Philadelphia-hailing 2017 XXL Freshman dropped off his debut album, Catch These Vibes, an 18-track project showcasing the rapper's knack for melody. From the outset of the album, it's clear the project will live up to its name.
PnB puts his smooth vocals to use on "Friends," a track that finds the rapper/crooner telling the age-old tale of 20-somethings distancing themselves from romance.
"Girl, what's wrong with us just being friends?/I want you to help me understand/Love it when you ride me like a Benz/Why you tryna fuck up all these plans?," he sings on the hook for the song. In a new interview, PnB says Drake was a source of inspiration for the melodies like the ones you'll hear on Catch These Vibes. 
"I remember when I first heard it, it was like 2008," he explained, referencing Drizzy's breakout single, "Best I Ever Had." "I was locked up, too—I was in placement [at] Vision Quest. 'Best I Ever Had' came on the radio and I was like, 'Bruh, who the fuck is this nigga, bruh?' I'm like, this nigga is the most fire shit I ever heard. 'What the fuck is this?' I used to be really waitin' for the song to come back on the radio on some fiend shit. I ain't never been like that over nothing in my entire life."
Catch These Vibes features appearances from Russ, Roy Woods, Wiz Khalifa, SmokePurpp, Lil Yachty, Juicy J, 24hrs, Ca$Hpassion and Frankie.
Catch These Vibes below. Cop it on iTunes.
PnB Rock's Catch These Vibes Tracklist
1. "Friends"
2. "London"
3. "Face"
4. "Scrubs"
5. "Lovin"
6. "Issues" Feat. Russ
7. "Lo Key" Feat. Roy Woods and 24hrs
8. "iRun"
9. "TTM" Feat. Wiz Khalifa
10. "Wts"
11."3X" Feat. SmokePurpp
12. "Voicememowav.4 "
13. "Pressure"
14. "Coupe"
15. "Confide" Feat. Juicy J
16. "1Day"
17. "Feelins"
18. "Rewind" Feat. Ca$Hpassion and Frankie
See Behind-the-Scenes Photos of PnB Rock at 2017 XXL Freshman Shoot