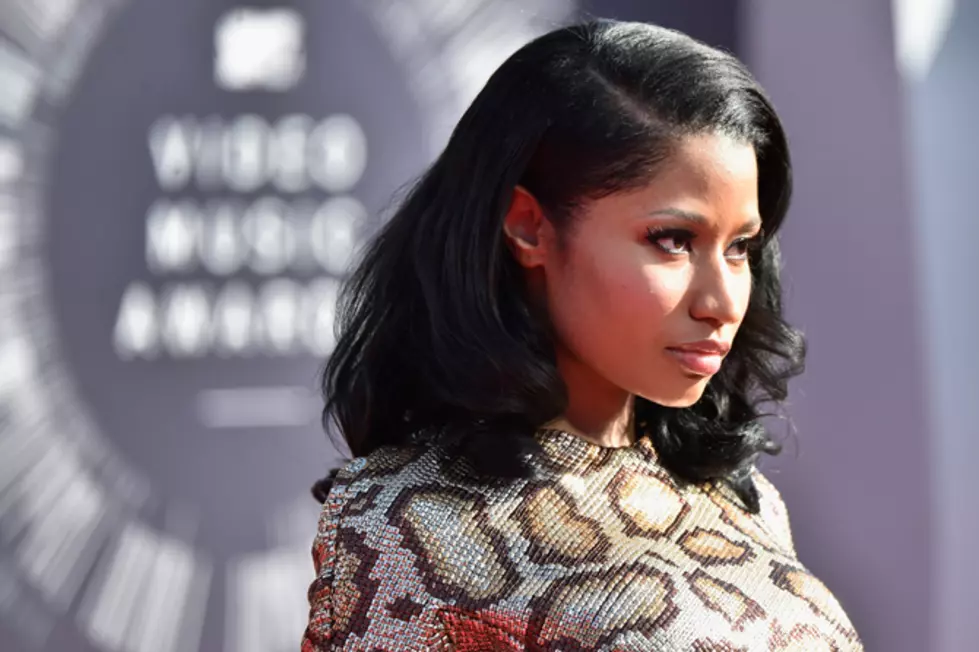 Piers Morgan Says Nicki Minaj Shouldn't Play the Race Card
Getty Images
XXL's website, you have certainly had to weed through debates about Nicki Minaj, Taylor Swift and the MTV Video Music Awards to get here. Yesterday (July 21), Nicki took to Twitter to
nominee list
for Video of the Year. Minaj's complaints centered on the fact that mainstream media outlets tend to celebrate women's accomplishments only when they fit narrow, decidedly white standards of beauty. Though Nicki's tweets were aimed at no one except MTV, Taylor Swift took them personally and jumped in to comment:
The Daily Mail
calls the rapper "a stroppy little piece of work," among other loaded pejoratives like "whiny brat." Featured prominently in Morgan's list of complaints are that Nicki once declined to take a picture with his three sons while backstage at an awards show (he calls her management team "goons") and that she was once rude to customers while working at a Red Lobster.
Despite Nicki's argument being clear, cogent and essentially irrefutable (who doubts that Black women are marginalized in the American press?), Morgan dismisses it as an "angry rant," and writes that Minaj "raged," "sneered," "flounced," "moaned" and so on. Morgan, who yesterday tweeted "#ALLLivesmatter" (and who Rupert Murdoch once called "safe to ignore") says that the Pinkprint star shouldn't "play the race card" and that her tweets were "a cheap piece of faux outrage deliberately designed to stir up unnecessary racial tension where it shouldn't exist." He ends his column "Shame on you, Ms. Minaj."