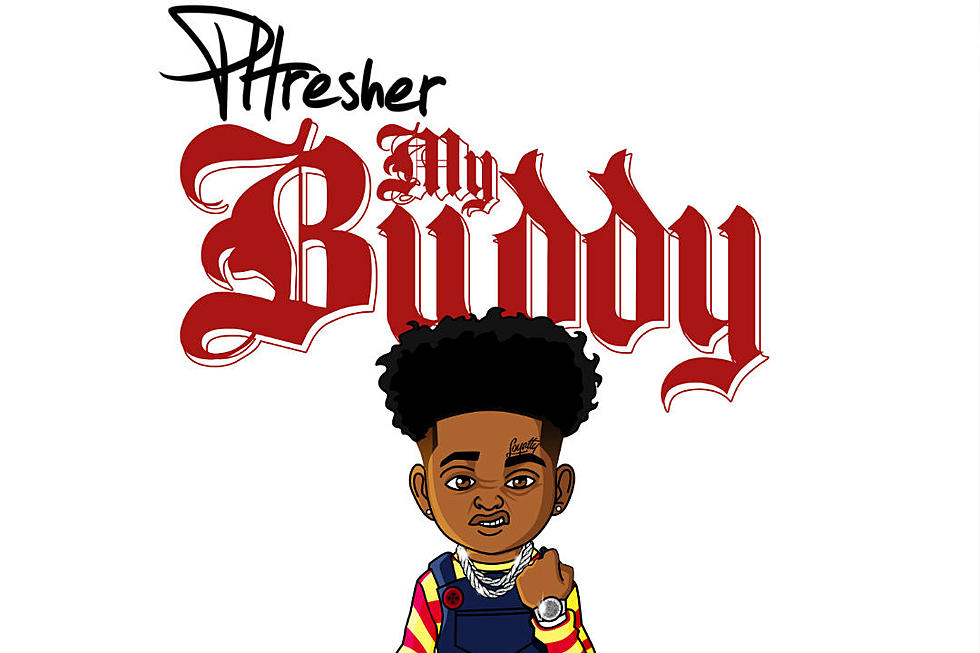 Phresher "My Buddy": Listen to New Song
Phresher DGYGZ via SoundCloud
Phresher is gearing up for the release of his next project, and kicks off promotion for it with his new, BrandLoudBeats-produced new song "My Buddy." XXL's got the premiere.
On the track, the Brooklyn rapper flexes his ability to effortlessly ride a beat while making it clear that no matter where he's at or what he's doing, he's going to hold his loved ones down and make sure they're good.
"That's my bro nigga, that's my bro / That's my son nigga, that's my Zoe," raps Phresher, who unloaded his PH album last year. "That's my blood nigga, that's my Loc / Strapped up in the field like a GI Joe/A nigga got kids so I can't be broke/If it ain't about the money I can't G-O!"
Phresher says "My Buddy" was inspired by the people who've had his back from day one. The song also introduces us to Buddy Banks — an alter ego Phresher has been teasing on Instagram for a while. The persona is inspired by someone dear to him.
"The whole experience of 'My Buddy' was put into the world by a thought on getting back to what inspired me from the beginning — being around my team and doing it for the people around me who believe we could get off the block, and we made it happen," Phresher tells XXL of the song.  "I wish my best friend, Banks, was here to see it and said I need a symbol to represent his energy, so Buddy Banks the mascot was born."
The release of "My Buddy" is just another step toward more fame for Phresher, who had a breakout 2016 with his hit single "Wait a Minute." He's continued to rise up the ranks — all the way to appearing on Eminem's Revival single, "Chloraseptic," in 2018. But the New York native isn't letting his success get to his head.
"My whole mindset is renewed back to where I started in the streets versus an industry mentality," offers. "'My Buddy' is a song that brought me back to that 'Phresh Out Basement' feel so I'm keeping that energy. After this street single, I'm pushing another single out called 'All The Smoke,' which will be the first of many singles to drop 2019."
Listen to Phresher's "My Buddy" below. His upcoming EP is scheduled to be released this spring.
Read 10 Wild Stories That Took Place During Hip-Hop Tours